VARLION LW SUMMUM CARBON BLACK

SKU: 29504-P
Special Price
£167.95
Regular Price
£240.03
The Varlion LW Summum Carbon Black padel racket features Difusor Wings technology in the heart to add stability on the court. Its composition provides great benefits when playing offensively.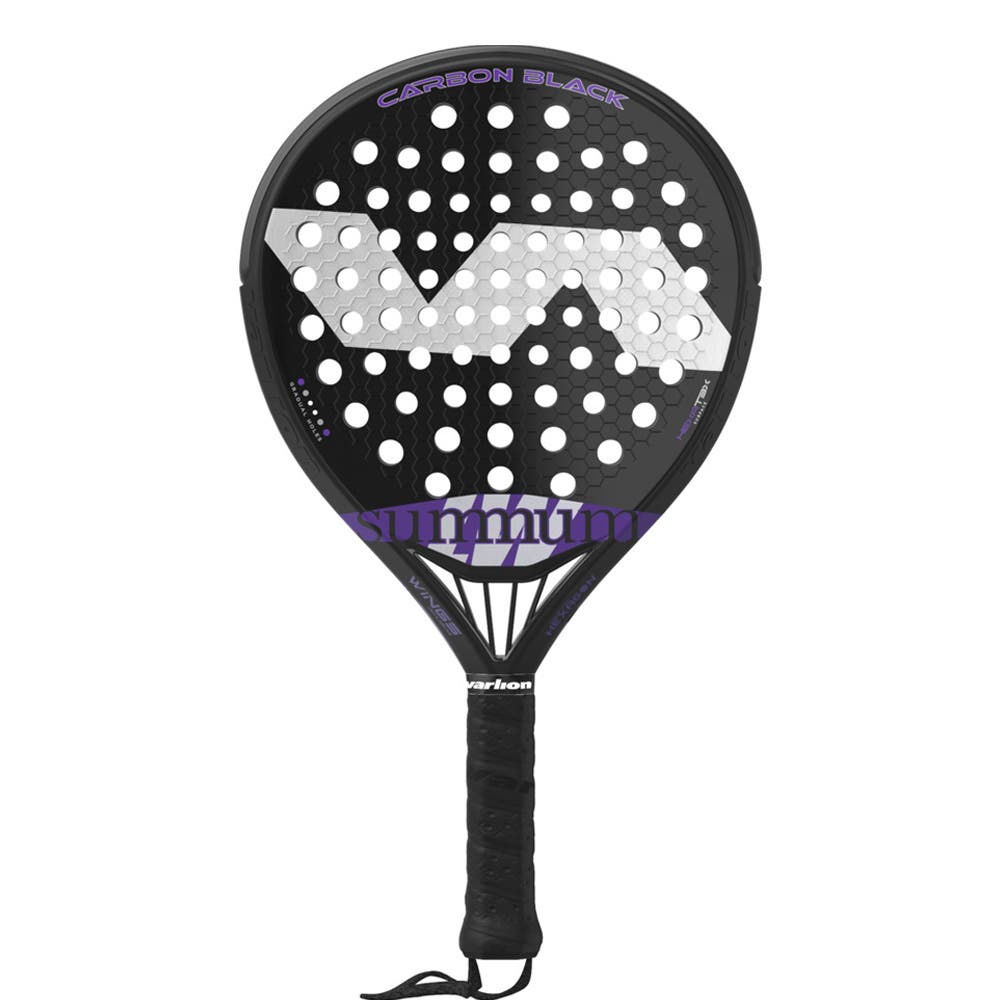 Why buy the Varlion LW Summum Carbon Black padel racket?
It is a padel racket with a low balance and a very extensive contact point. This gives it a lot of manageability during the execution of lobs and rests that are very complicated for rivals to counter.
It has an expansive multidimensional hole pattern on most of the faces. This makes it very light and favours very fast and well-placed serves for the pursuit of aces.
What type of player is the Varlion LW Summum Carbon Black padel racket for?
It is for advanced adult padel players who require a very manageable racket within a controlled style.
Design and colours
It has a round shape. The frame and faces are matte black. In the middle of the faces, the classic Varlion frets appear. These are large and feature a colour gradient that goes from opaque to glossy silver.
Technical characteristics of the Varlion LW Summum Carbon Black padel racket
The frame is made of reinforced fibreglass to add force to all shots and guarantee a long service life.
The faces have a rough finish, providing optimal ball grip and allowing for very precise overhead shots.
The core is made of medium hardness hypersoft foam. This ensures immediate recovery and full cushioning of vibratory effects.
The overall finish includes a Varlion-exclusive Var-Flex type epoxy resin infusion to enhance player performance.
The handle is longer than usual to provide a very firm and secure grip, which eliminates the need for an overgrip.
Level
Advanced / Competition