SKU: 21828-P
Special Price
£87.95
Regular Price
£170.54
This Star Vie racket is designed for the most experienced padel players looking to enhance their control and positioning. It is a very appealing, premium quality model.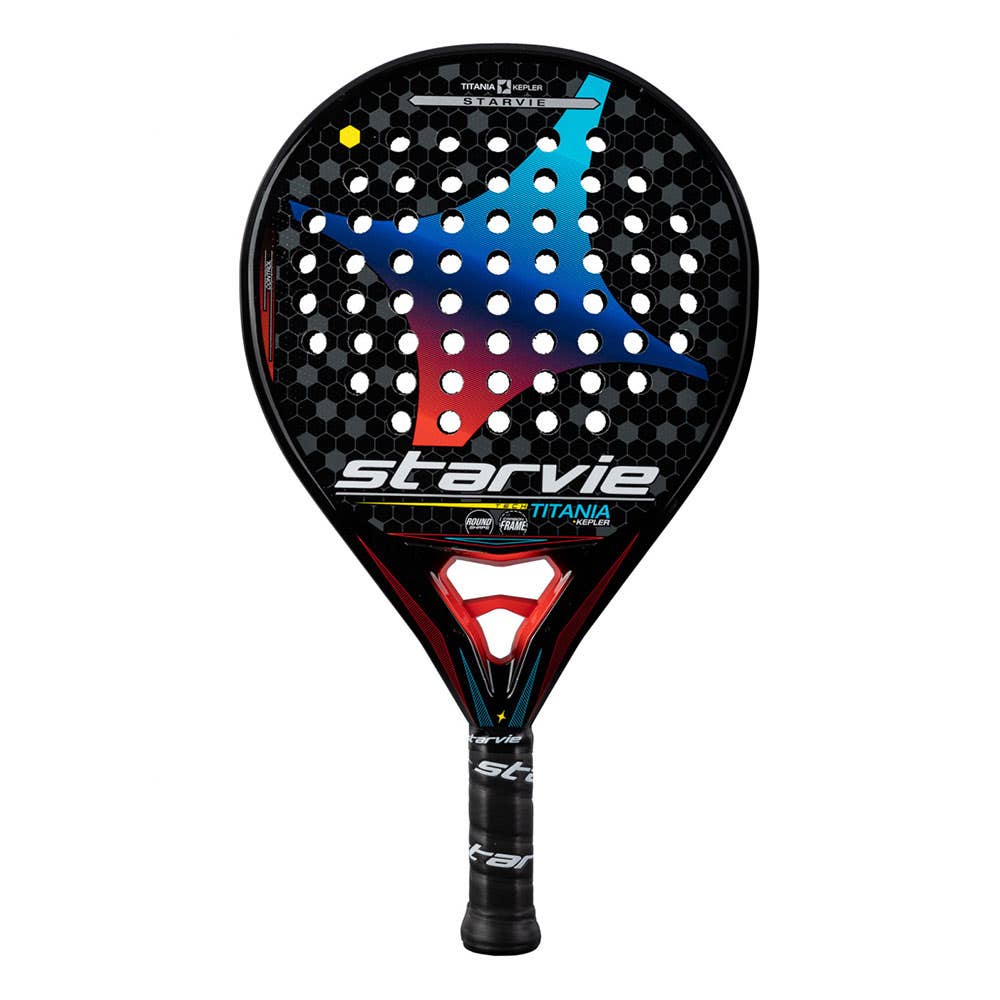 Reasons why you will like the Star Vie racket
It has Titania Kepler technology to achieve perfect weight distribution, which makes thisStar Vie racket the ideal solution for players looking for the most tactical game, controlling and positioning the ball to their advantage.
What type of player is the Star Vie Titania Kepler Pro racket for?
This padel racket is mainly intended for intermediate players who focus on a style based on ball control. Its round shape and its low balance make it very appealing in this regard.
Design and colours
The racket, in a classic round shape, has a black base paint with red and blue designs on the face. It also has a white logo under these and red detailing on the heart.
The racket's technical features
Low Balance, which reduces the feeling of heaviness and helps to direct shots better.
Round shape, with a wide central contact point to maintain control even with off-centre balls.
Tubular carbon frame, which makes the racket resistant and lightweight.
Face made with carbon fiber, ideal for preventing distortion after a high number of shots.
Medium-density EVA rubber core, for good control of the spin, while providing a certain amount of power.
Level
Advanced / Competition, Professional