SKU: 21830-P
Special Price
£90.95
Regular Price
£143.98
The Star Vie racket is designed for intermediate players who want to enhance their playing technique and improve their performance on the court. It is lightweight.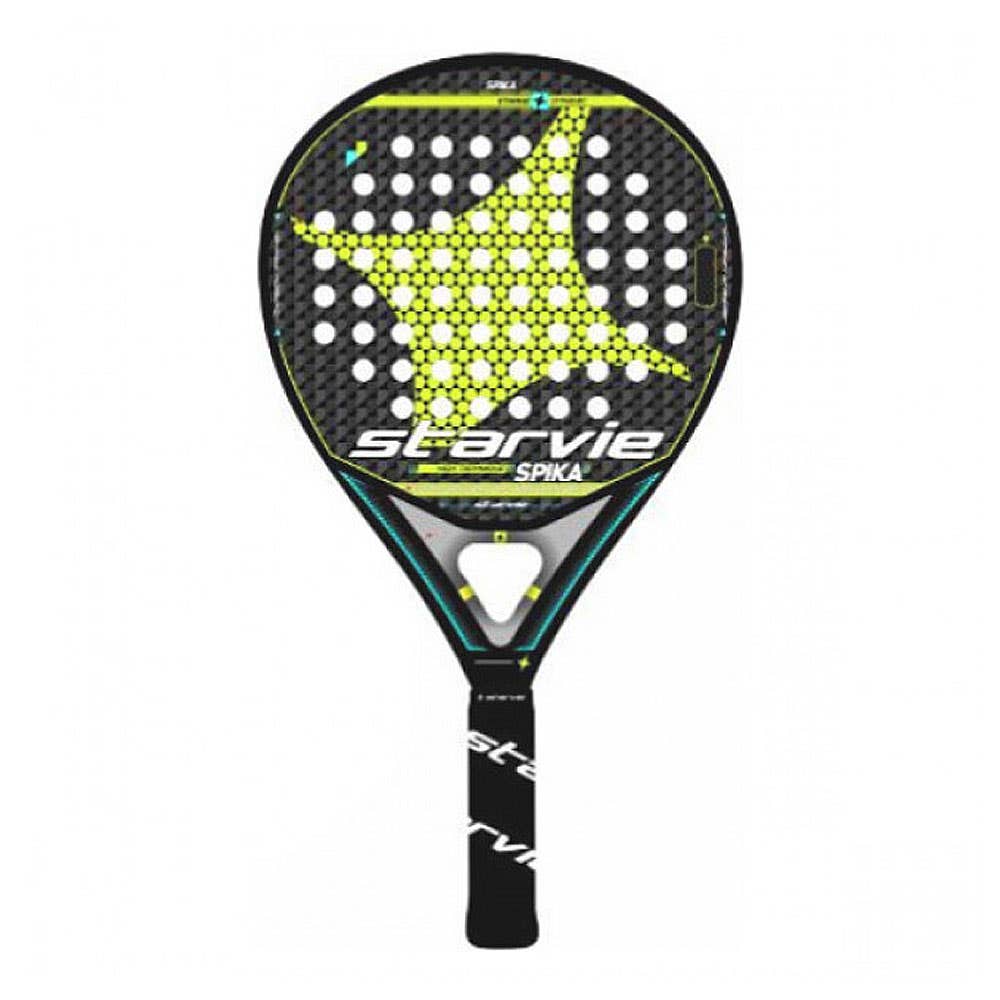 Why will you like the Star Vie Spika Padel racket?
This padel racket is highly shock resistant and durable thanks to its carbon fiber faces and tubular frame. It provides a pleasant and comfortable feeling when using it.
Who is the Star Vie Spika padel racket for?
The Star Vie racket is for intermediate padel players. It allows you to improve your technique and performance on the court.
Design and colours of the Star Vie Spika padel racket
The design is modern and consists of a black base paint with a grainy finish. The logo is large and yellow, which gives it an impressive appearance.
Technical features of the star vie spika padel racket
Weight. The lightness of this racket makes it a very manageable model with a high level of shot control.
Carbon Frame. This is a lightweight material that withstands use well and maintains its shape well under impact.
EVA rubber core. It is a soft density rubber that helps to achieve a higher ball speed during play.
Fiber glass face. It is a material with good elasticity, resistance and durability.
Round shape. This racket's geometry means that the contact point is exactly in the centre of the face, making shots easier to hit.
Level
Advanced / Competition