SKU: 21823-P
Special Price
£109.95
Regular Price
£251.53
The Star Vie Basalto Osiris racket is a versatile racket that has been specially designed for players who have reached an advanced level and are looking for medium balance.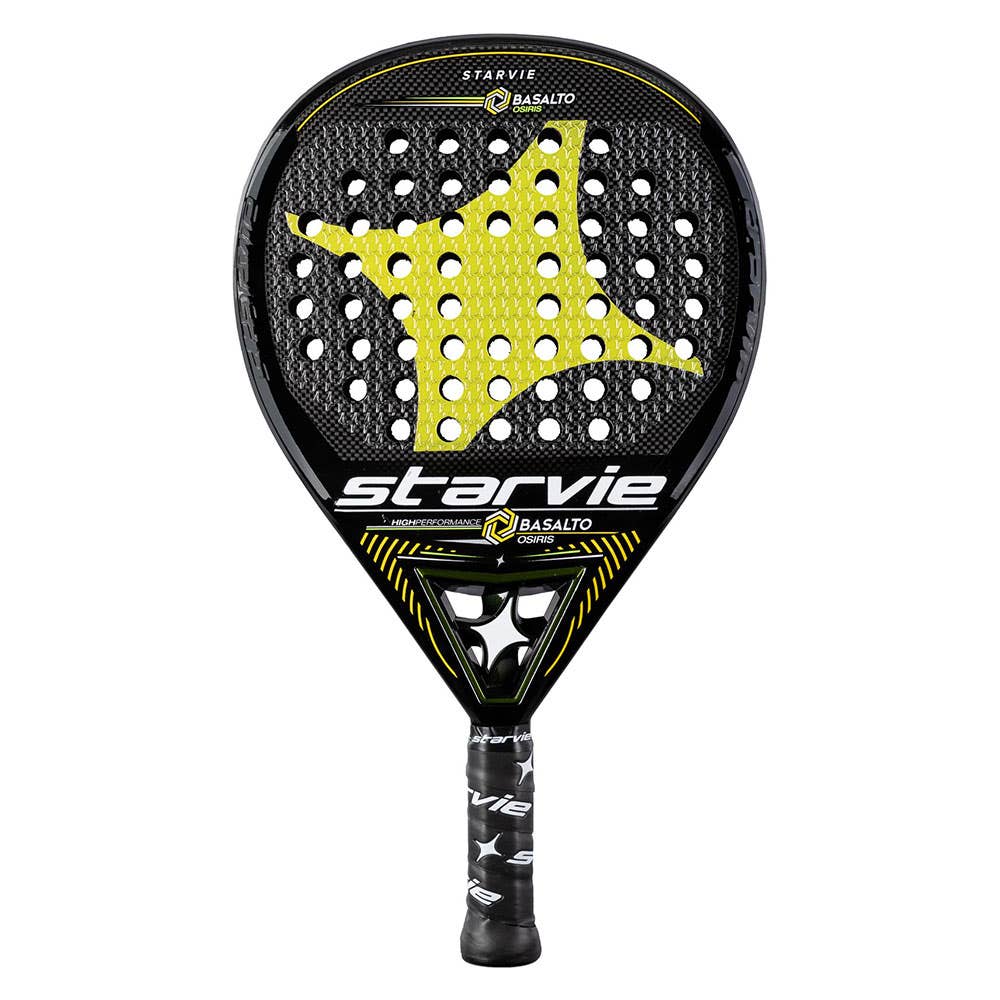 Why will you like the Star Vie Basalto Osiris padel racket?
This padel racket is attractive because it has a relief surface that improves grip and spin. It also offers a good balance between power, control and handling. Likewise, the softness in its core improves the spin in your shots.
What level of player is it aimed at?
The Star Vie Basalto Osiris racket has been developed for experienced players who have a high level of play, to help them perfect their technique while taking advantage of its mix of power and precision.
Design and colours
Its teardrop design boasts a yellow logo on a black background and has an outstanding stress-resistant structure.
Technical characteristics
Frame. Developed from carbon fiber, it is particularly resistant and offers high hardness and excellent durability.
Faces. The faces are made with basalt, which gives this racket a higher level of resistance.
Mould. It has a teardrop shape, as well as an optimal striking point located in the upper part of its faces.
Core. The type and density of the rubber used in the core ensure better ball speed.
Finish. The star-shaped relief increases the precision achieved in each hit, increasing spin.
Level
Advanced / Competition