SKU: 21827-P
Special Price
£116.95
Regular Price
£182.34
The Star Vie racket is made of carbon fiber for light weight and great strength. This padel racket is ideal for experienced players who want to boost their performance.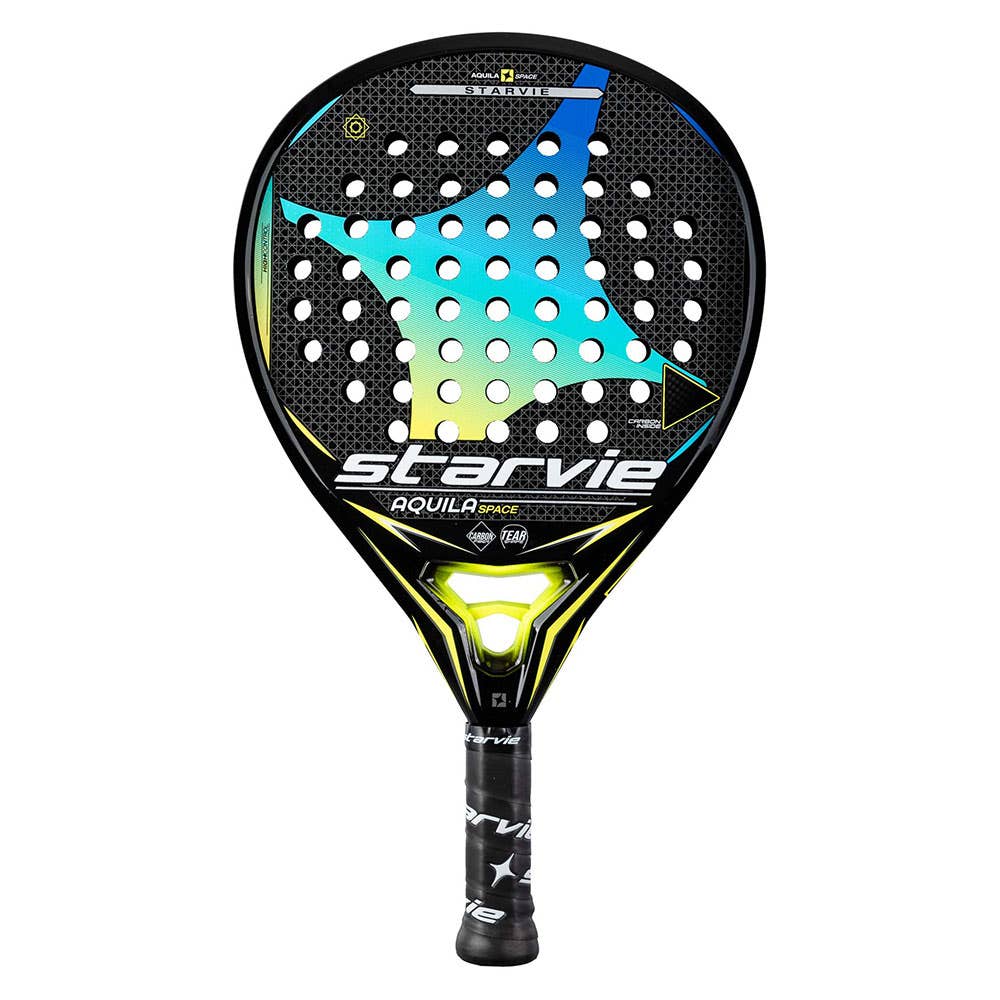 Reasons why the Star Vie Aquila Space racket is an excellent option
The Star Vie Aquila Space racket is designed with carbon, a high-strength and low-weight material. This padel racket also has an EVA rubber core that provides greater precision by reducing vibrations in each shot.
What type of player is the Star Vie Aquila Space racket for?
It is aimed at advanced or professional players looking to balance their playing style with power and control.
Design and colours
The brand can be seen in the middle of a black background. The brand colour goes from blue to green at the ends. It has a tear-shaped design that favours a versatile playing style.
Technical characteristics of the Star Vie Aquila Space racket
Reduction of vibrations with the EVA rubber core, a prevalent material in professional quality padel rackets.
Breathable handle so the palm stays dry, comfortable and ready on the court.
Teardrop shape that promotes a versatile style of play on the court, with balanced power and control.
Carbon frame, an essential material in professional padel rackets due to its light weight, rigidity and great resistance.
Carbon face with properties that increase resistance to shape loss caused by hitting the ball, resulting in greater durability.
Color
Black, Yellow, Blue
Level
Advanced / Competition