SKU: 23123-P
Special Price
£130.95
Regular Price
£205.00
This Siux Tsunami 5.0 racket is made with carbon and 24K carbon to offer greater resistance. It is a padel racket for advanced or professional players.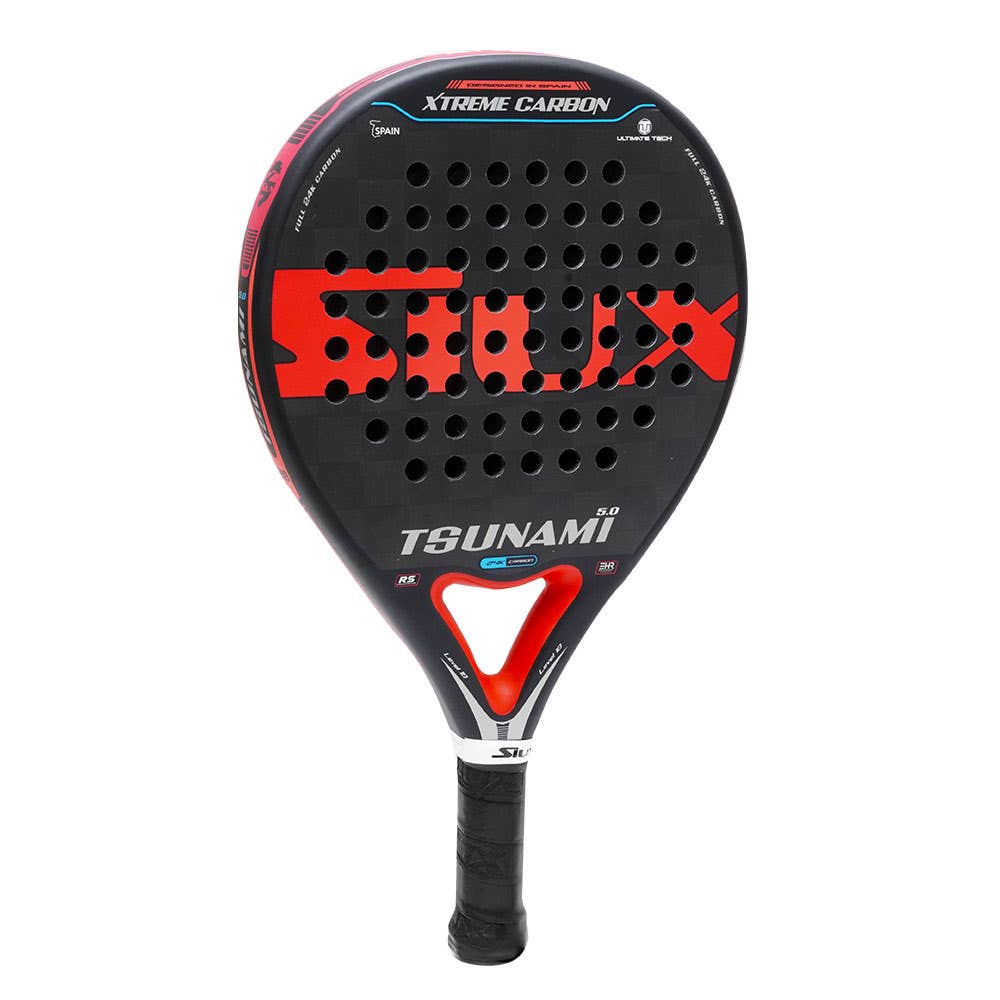 Reasons why the Siux Tsunami 5.0 padel racket is fantastic
This Siux padel racket is an excellent tool for players who want to increase the power of their game without giving up control. It is a low-weight racket with high impact resistance.
What type of player is the Siux Tsunami 5.0 padel racket for?
The Siux Tsunami 5.0 racket is specifically designed for advanced level players who want to improve their level of play. Players looking for more strength and speed will benefit from this racket.
Design and colours
The classic black background with a reddish matte finish makes this padel racket look very elegant. The model is engraved in white and the brand can be seen on both sides, with a round design.
Technical characteristics of the Siux Tsunami 5.0 racket
Ergonomic handle that can be adapted to the grip of each player. This piece is important to avoid fatigue when playing.
Made of carbon, a characteristic material in the best quality padel rackets due to its light weight and high resistance.
24K carbon faces, an incredibly resistant alloy of excellent quality.
EVA soft rubber core for much better vibration absorption, to favour precision and control in the game.
Round format, preferred by players who value the balance between strength and control while playing padel.
Level
Advanced / Competition