SKU: 17553-P
Special Price
£156.95
Regular Price
£248.14
The Siux Pegasus Graphene Black racket is a sports item specifically designed for frequent padel playing at the professional level. It is made of high quality and resistant materials.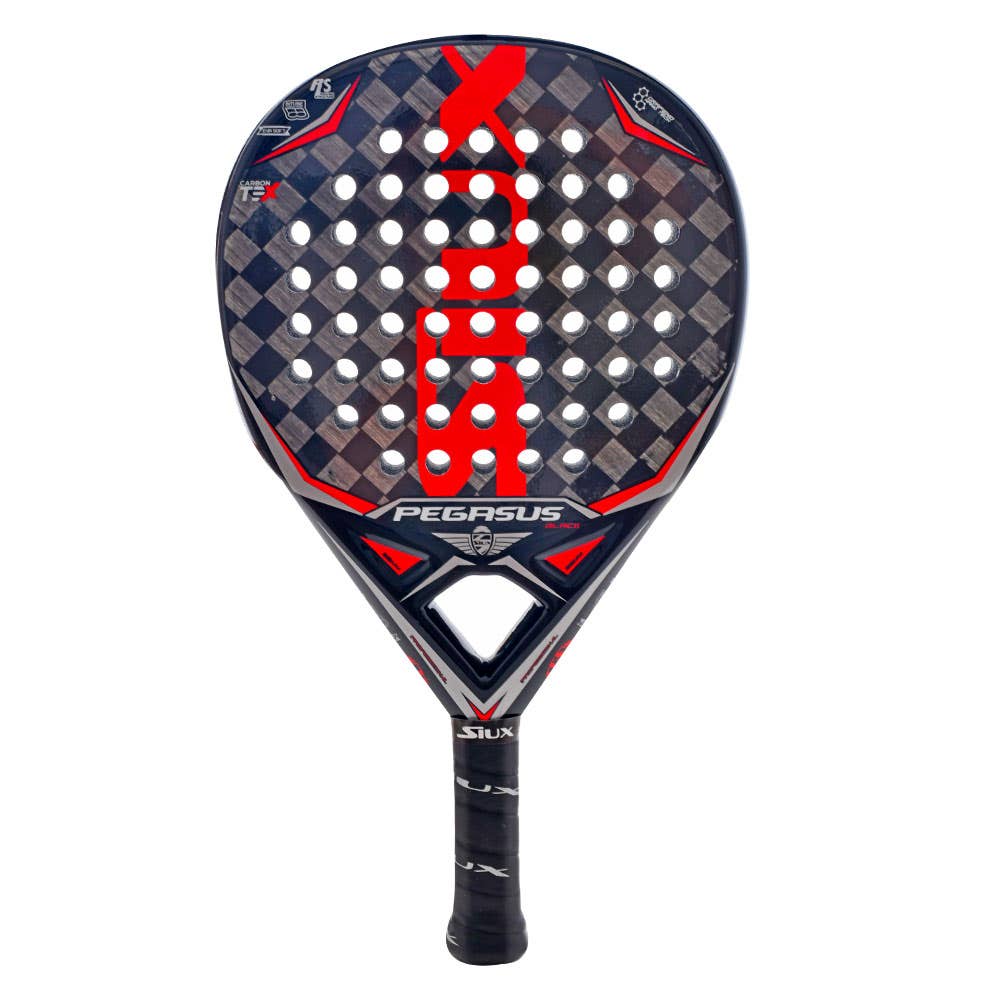 Why will you like the Siux Pegasus Graphene Black racket?
This padel racket has a strong structure that adapts to the needs of the most advanced players. It has an equal balance to allow for more fluid and smooth movements in order to provide greater comfort.
Who is the Siux Pegasus Graphene Black Racket for?
Due to the general structure, this racket is built for advanced or professional players. It good enough to execute stronger or softer swings accurately at any time during the game.
Design and colours
Siux rackets are characterised by their modern aesthetic finishes. This racket has a grey coating with red and white lines that give a striking professional feel.
Technical characteristics of the Siux Pegasus Graphene Black Racket
Padded centre. The racket's core is made of 5 layers of EVA rubber that provides a powerful rebound.
Reinforced layer. The section that covers both sides is made of Carbon TEX 21K to hold them in position for a long time.
Ergonomic body. The slim profile of the handle provides a comfortable grip. In addition, its smooth surface prevents chafing.
Greater rigidity. The heart absorbs impact vibrations for smoother, more seamless movements.
Aerodynamic structure. Curved edges facilitate airflow to improve reaction speed.
Level
Advanced / Competition, Professional