SKU: 20110-P
Special Price
£156.95
Regular Price
£245.55
The Siux Pegasus Graphene 1K racket is ideal for professional and advanced players who want the latest version of the Pegasus, which is very strong and resistant in shots.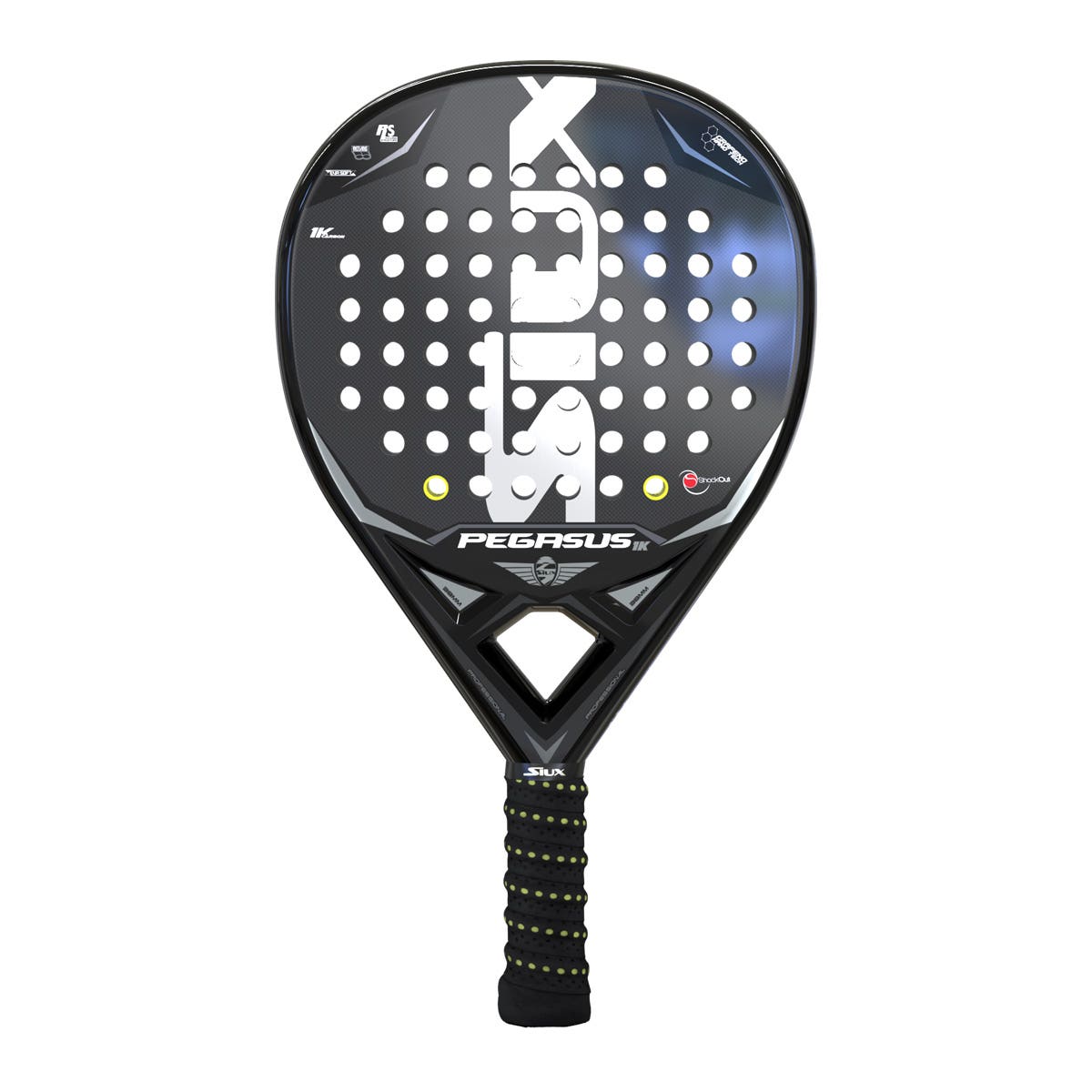 Why choose the Siux Pegasus Graphene 1K padel racket?
The Siux Pegasus Graphene 1K padel racket with an inverted teardrop shape and medium-high balance is perfect for playing with versatility, controlling shots well and hitting the ball with power, as it has plenty of flexibility and is lightweight.
What level of player is the Siux Pegasus Graphene 1K padel racket for?
This padel racket is ideal for advanced or professional players who require durability and resistance for their spin.
Design and colours of Siux Pegasus Graphene 1K
It is grey with black, colours that give it an elegant look. In addition, it has an inverted teardrop shape that enhances the contact point for a broader range of shots.
Technical characteristics of the Siux Pegasus Graphene 1K
Hardness. It has a twin tube of 6K carbon and faces made with 1K carbon and graphene, for a harder surface.
Strength. It offers more durability and resistance, ideal for attacking and striking powerful shots.
EVA Soft. It has a 5-layer EVA Soft High Recovery rubber core, which allows for an exceptional recovery speed.
Anti-vibration. Provides exceptional shock absorption, preventing vibrations from reaching the wrist and elbow.
Bright and smooth surface. This makes the surface of the racket faces a bit more flexible.
Level
Advanced / Competition