SKU: 20687-P
Special Price
£159.95
Regular Price
£363.05
The Siux Diablo All Black racket provides the user with a solid balance between power and control, which makes it a highly recommended accessory for advanced players, even in the professional field.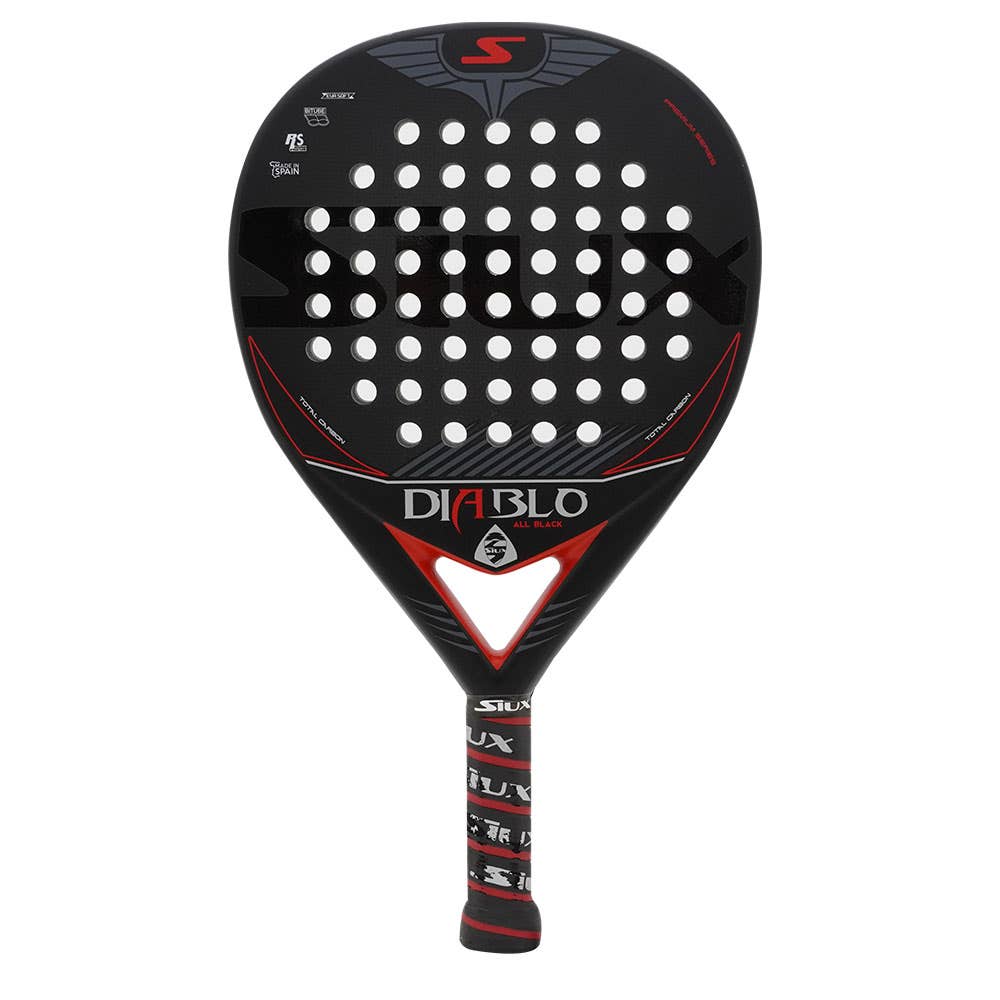 Why will you like the Siux Diablo All Black racket?
The Siux Diablo All Blackracket offers intensity in shots, without making it a model that is difficult to handle. It provides excellent strength and durability thanks to the 3K Flat carbon faces and the 100% carbon double tubular frame. It has medium balance and is lightweight.
What type of player is the Siux Diablo All Black padel racket for?
This padel racket is aimed at an advanced user profile that seeks to get the most out of their technique.
Design and colours
As usual with Siux rackets, this racket stands out for its classic design. The background presents different dark tones, which are gently contrasted by occasional red and grey additions to indicate aspects such as the name of the model.
Technical characteristics of the Siux Cyborg racket
Designed with an EVA Ultrasoft rubber core, which provides a comfortable touch and reduces vibrations.
Carbon bi-tubular frame that offers greater power while playing.
Face made of 3K Flat carbon, a high combination of filaments to provide greater impact resistance.
Inverted teardrop design with a wide point of impact from any angle.
Light handling, since its high power does not imply an increase in its weight (355-375 grams).
Level
Advanced / Competition