JHAYBER DOMINATOR 12K
SKU: 23623-P
Special Price
£129.95
Regular Price
£222.68
The Jhayber Dominator 12k padel racket is versatile, so it provides good manageability and adaptability to different movements. It is made of carbon for greater resistance.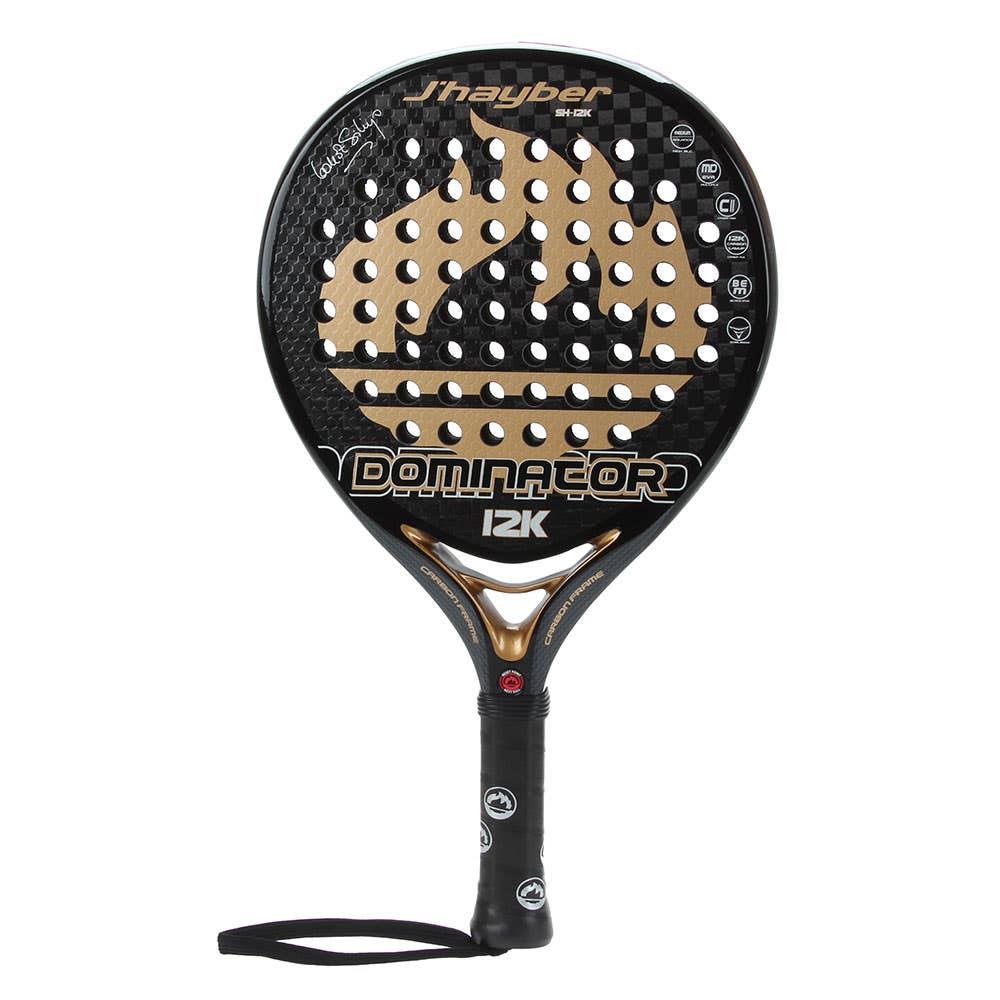 Why choose the Jhayber Dominator 12k racket?
It is a multi-purpose Jhayber padel racket, which offers good adaptability. For its construction, the brand has used high quality and durable materials, such as carbon, throughout the structure. Finally, it has a textured finish on the faces that will help the player achieve more effect on topspin or cut shots. This is the WPT professional player Agustín Silingo's favourite racket.
What type of player is the Jhayber Dominator 12k racket for?
It is a padel racket designed for advanced or professional players who are looking for robustness and great resistance.
Design and colours
It has an exceptional finish in its design, since it is based on a black colour with the brand's logo in gold details. Its shape is round, which provides attacks with more range and a more precise defence.
Technical characteristics of the Jhayber Dominator 12k racket
It has Reset Point technology, which helps to quickly release stress after an impact, to continue with attacks.
It has 3D Rugged technology, with a honeycomb shape on each side of the racket, which allows a uniform shot.
Reinforced with 12k Carbon High Tech fabric, which gives it greater strength, reduces weight and improves hitting.
Its core with Dark EVA Impulse rubber improves the feel when hitting and favours the speed of shots.
It has a medium balance for equal control and dynamism during defence or attack.
Level
Advanced / Competition