SKU: 19094-P
Special Price
£119.95
Regular Price
£268.96
The Gold Star Vie Basalt Carbon padel racket is made of very high-resistance synthetic materials. The elasticity of the faces makes it ideal for a versatile playing style.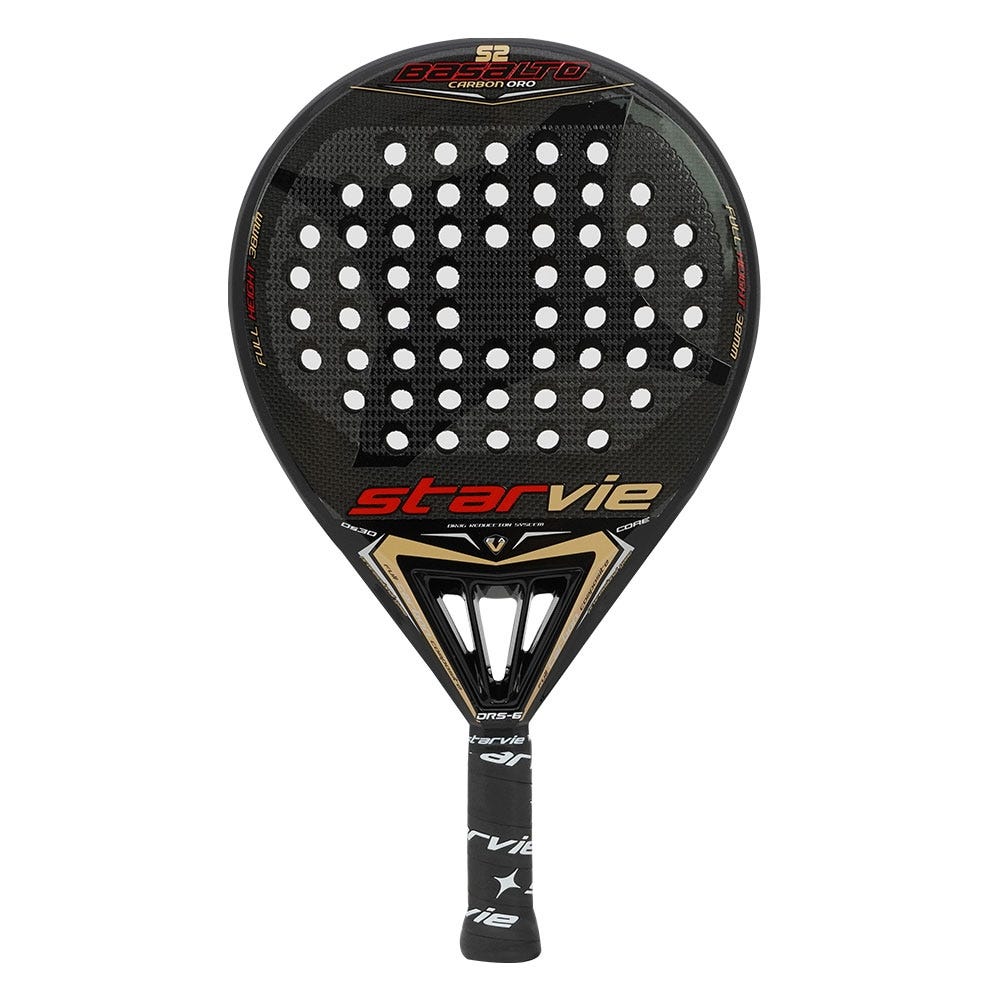 Why buy the Gold Star Vie Basalt Carbon padel racket?
It is a padel racket with a very wide contact point. The strategic circular distribution of the holes on the surface of the faces gives it a lot of lightness.
It has a medium balance, which favours attacks and returns of great force and accuracy.
What type of player is the Gold Star Vie Basalt Carbon padel racket for?
Its comfortable touch makes it ideal for advanced level adult padel players who have a versatile style.
Design and colours
It has a round shape. The edges and faces are matte black. On the heart, it has gold geometric decorative details. On the lower part of the faces the word 'Starvie' appears in medium-sized letters that combine tones of red and gold.
Technical characteristics of the Gold Star Vie Basalt Carbon padel racket
The frame is made of very hard carbon, which favours high-power smashes.
The faces have a rough relief finish in the middle. This facilitates very fast shots, ideal for pursuing aces.
The core contains EVA soft rubber, to ensure a very soft touch and total shock absorption.
It has Filava technology, which adds flexibility to the faces and helps to obtain very effective spin during the most demanding plays.
The heart has three parallel triangular holes, which make it optimal for backspins and two-handed volleys.
Level
Advanced / Competition