SKU: 32434-P
Special Price
£70.95
Regular Price
£85.82
The Bullpadel K2 Power is a power racket with which intermediate or advanced players will gain outstanding power and control on the court. With the K2 Power your game will be unmatched.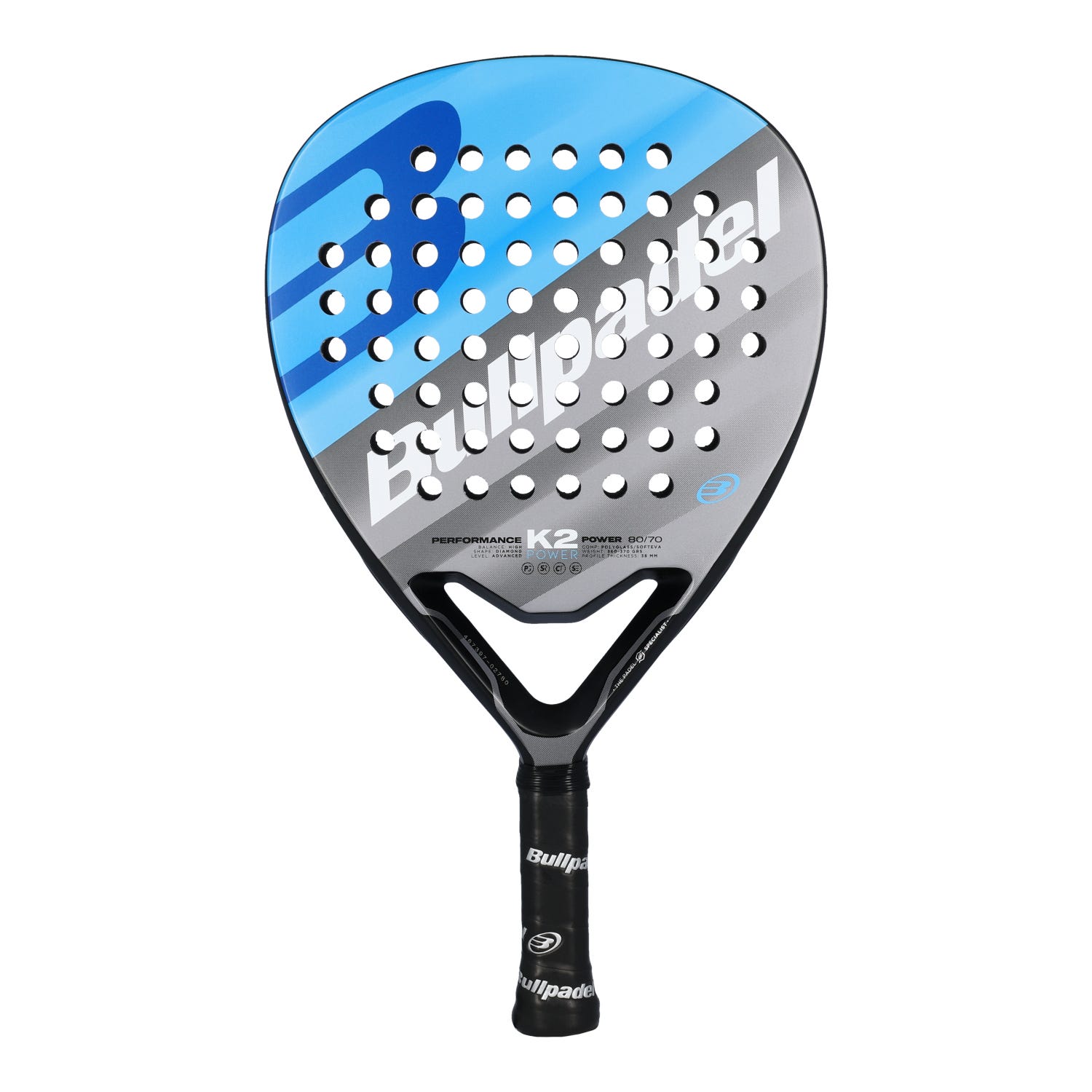 The new Bullpadel K2 Power arrives at Pādel Nuestro
The K2 Power is a racket that belongs to the Bullpadel 2023 collection. It is a racket that offers great performance on the court and is ideal for advanced players looking to play a very powerful game.
With a diamond shape, it has a reduced contact point and a high balance, so your level of play must be high enough to avoid fatigue during the game or even unnecessary injuries. Its high balance is perfect for offensive shots, since it generates a leverage effect that will provide you with unparalleled power.
A racket with great power and efficiency
Its outer core is made of Polyglass fibreglass, which will provide the racket with great flexibility and balance as well as good ball spin in each play.
In its inner core it features Soft EVA rubber, a very versatile medium-density rubber that offers greater power in aggressive shots and more control in gentle ones. This type of rubber offers more stability, increasing response capacity to any type of shot. The CarbonTube frame is made of 100% carbon.
Greater control thanks to STREinforce
The K2 Power racket includes revolutionary technology, the STReinforce system, which has the objective of reducing weight, providing more control when hitting the ball and increasing structural rigidity, through the creation of a small channel in the side of the racket's frame.
With its design in black and blue tones, a sophisticated appearance is achieved, which adds elegance and beauty to your game. With the Bullpadel K2 Power racket, your game will look subtle but powerful.
Level
Advanced / Competition