SKU: 26409-P
Special Price
£175.95
Regular Price
£277.64
This Black Crown padel racket provides control and balance. It is made of aluminum and carbon, with a teardrop shape. It provides a good grip thanks to the Ergonomic Handgrip technology.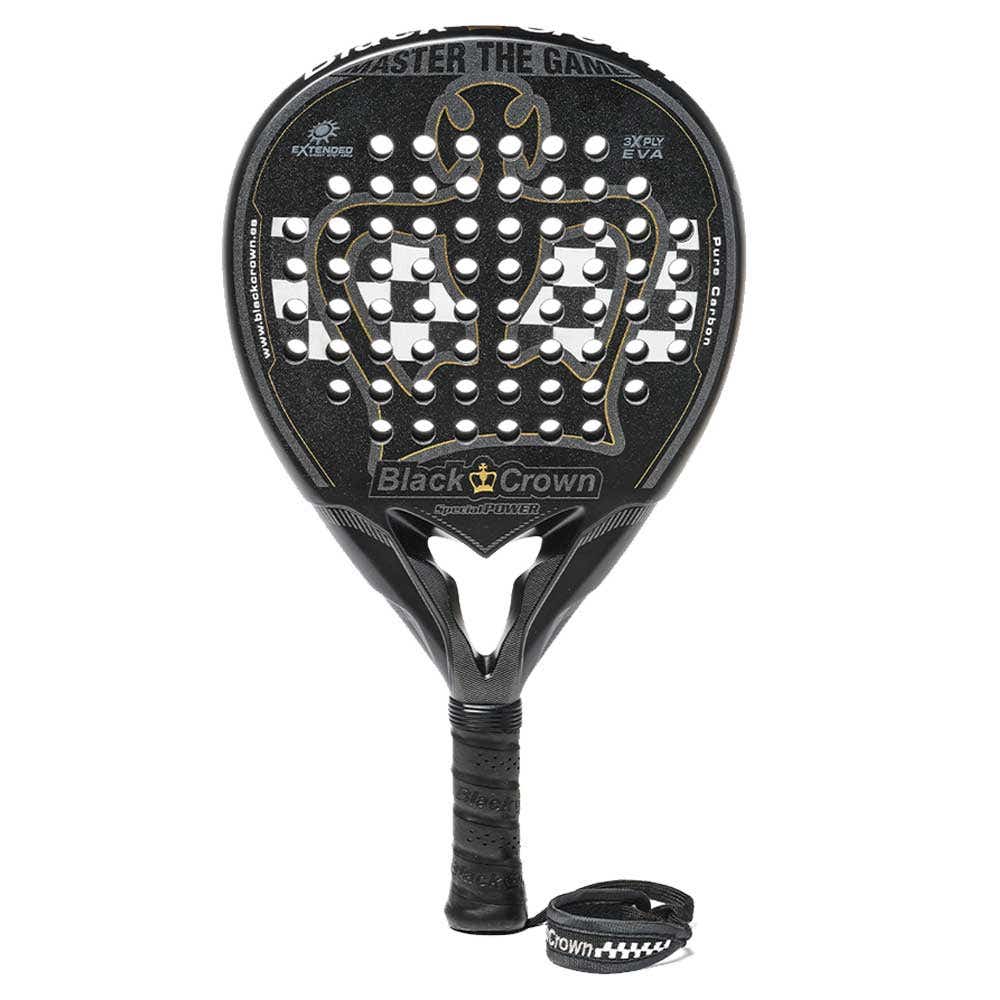 Why does the Black Crown Special Power padel racket stand out?
The Black Crown padel racket is designed with high quality materials. Strong aluminum and carbon fibre allow this playing tool to provide the balance and control needed to ensure effective movement and shots.
Its teardrop shape adds more accuracy and agility. It is a strong and stable racket, and it has a very comfortable grip.
What type of player is the Black Crown Special Power padel racket for?
This Black Crown padel racket model is designed to meet the demands of advanced and professional players. Those who have total mastery of the technique and are looking for greater agility, resistance and delivery of shots.
Design and colours
The racket is designed in a teardrop shape, which is the most popular shape because it offers power and control. It also allows you to broaden the size of your contact point to effectively receive flat shots, such as volleys and spikes.
It comes in an elegant black colour, together with the crown, which is this brand's symbol.
Characteristics of the Black Crown Special Power padel racket
Teardrop shape, which allows to optimise the control and balance of each shot.

2TB Air Frame made of 100% carbon, which means that the racket is strong and resistant.

Extended Sweet Spot Area technology, responsible for the size of the contact point, which facilitates and optimises shots.

EVA technology, which promotes a good grip while providing a softer and more ergonomic feel.

Handle that fits naturally in the hand thanks to Ergonomic Handgrip technology.
Level
Advanced / Competition