SKU: 16067-P
Special Price
£79.95
Regular Price
£214.65
The Black Crown Piton 7.0 padel racket is made up of mixed materials that make it very robust. The piping on the faces adds consistency to all shots.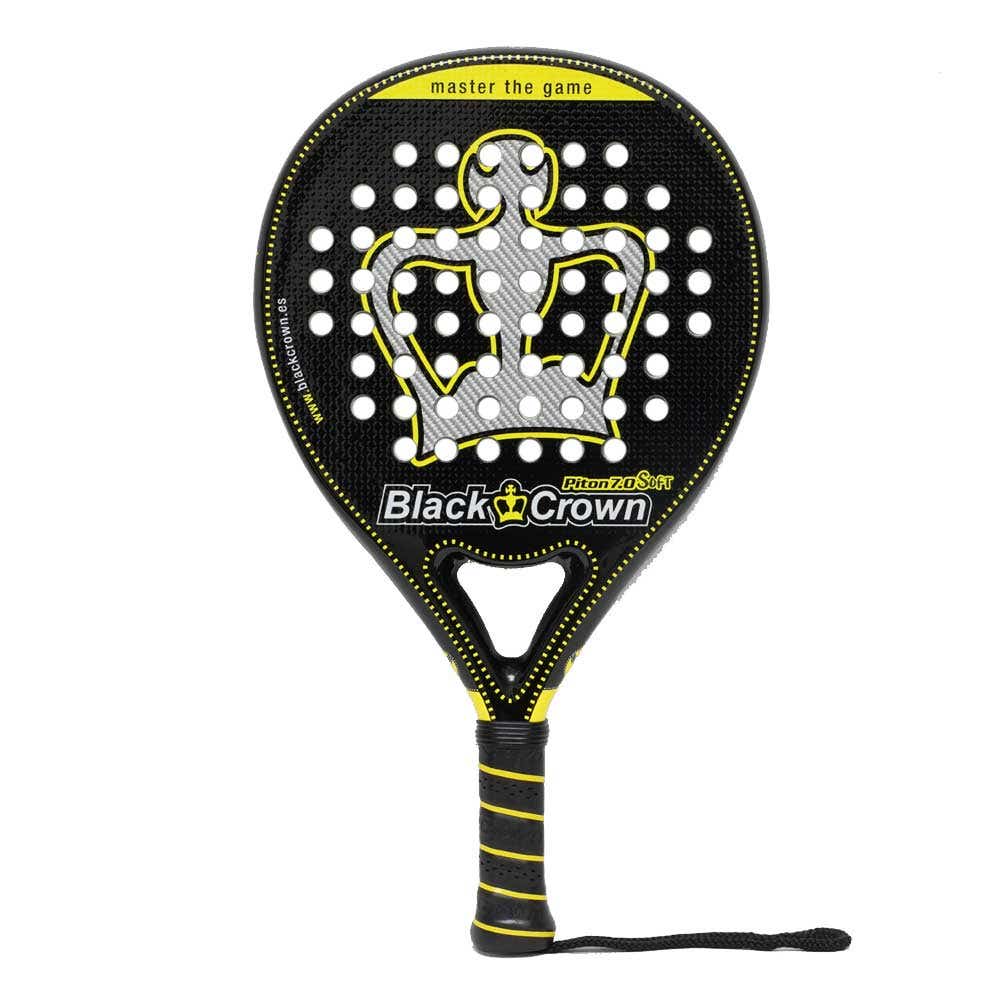 Why buy the Black Crown Piton 7.0 padel racket?
It is a padel racket with a medium balance that facilitates attacks and returns of great consistency. Its holes are distributed in a circular structure on the faces, which make it very easy to use.
The wide contact point allows the player to combine an offensive and controlled playing style.
What type of player is the Black Crown Piton 7.0 padel racket for?
It is for adult men who play padel at advanced levels with a versatile style and require a very solid and light racket.
Design and colours
It is teardrop-shaped. The edges and the heart are glossy black. The faces have a matte black hue. In the middle of the faces there is a large geometric shape that resembles a crown, which is a classic Black Crown feature. It has a cobalt blue hue, with a narrow white profile.
Technical characteristics of the Black Crown Piton 7.0 padel racket
The frame is made up mostly of carbon, to provide the necessary strength in forceful smashes.
The faces are made with 3 Low Density Piton Glass + 1 Purecarbon 12K. This favours very fast shots.
The core contains EVA mid-soft rubber, to ensure a soft touch, with complete shock absorption.
The finish on the faces has texture in a dotted pattern. This extends the hitting area to a region that is close to the edges.
The heart has a large central hole, for greater concentration of force during volleys and tray shots.
Level
Advanced / Competition