SKU: 1675-P
Special Price
£95.95
Regular Price
£156.13
This Black Crown padel racket is characterised by being a very light and resistant racket, designed for intermediate level players. The Piton model has an EVA rubber core.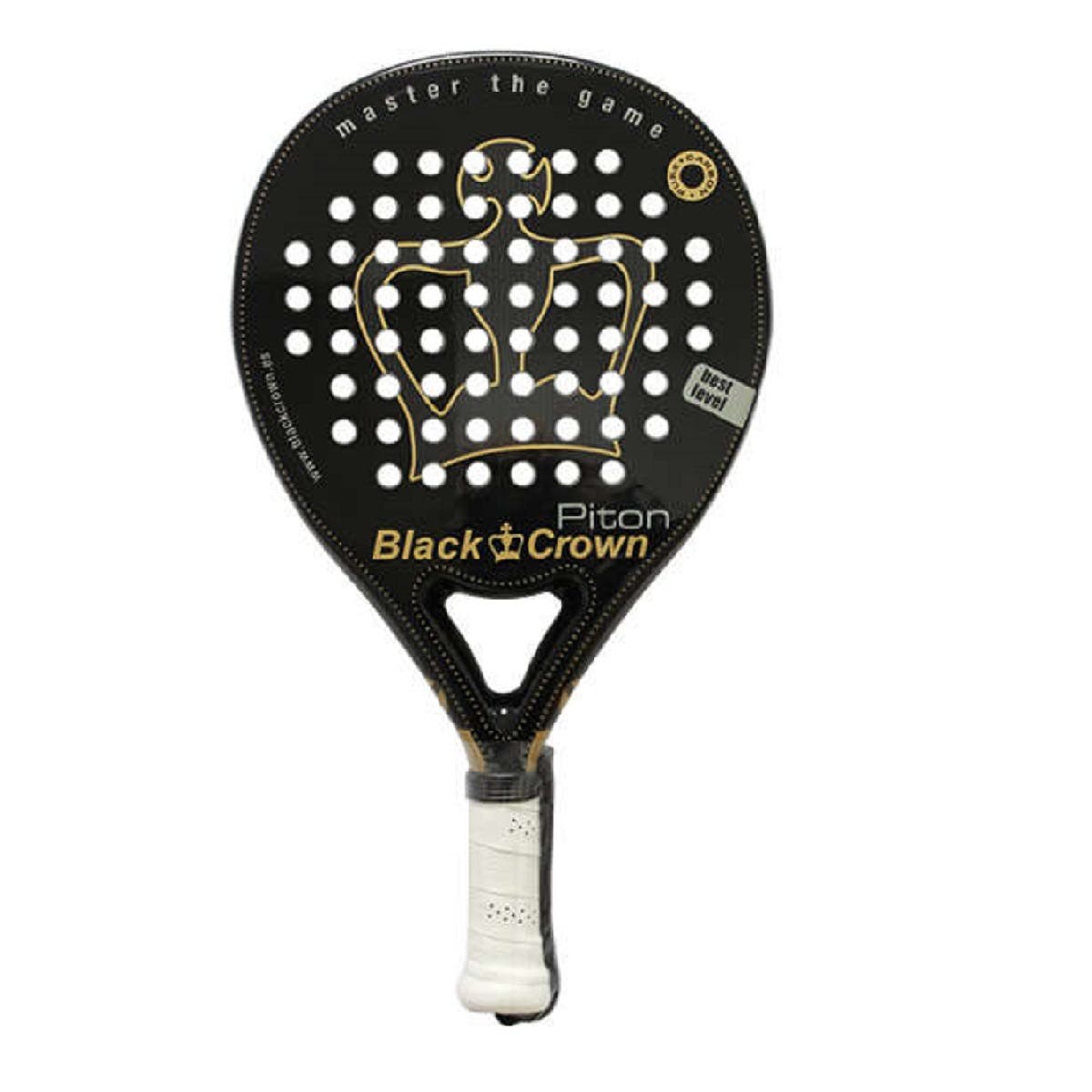 Why is the Black Crown Piton racket one of the favourites among players?
Carbon fibre is the predominant material in this Black Crown padel racket, which provides low weight and a resistance effect. It is also a padel racket with a rigid frame that allows intensive use for intermediate level matches. The low balance makes it a suitable padel racket to receive the ball and generate play opportunities.
What level of play is the Black Crown Piton racket designed for?
It is a racket that is designed for male players who play intermediate level matches. The versatile style is perfect to adapt to any priority match strategy.
Design and colours
It has a black background design and the brand bordered with gold details. Its round shape favours the balance between control and strength. It also provides an elegant and light style.
Technical characteristics of the Black Crown Piton racket
Medium EVA rubber core, which has a low density that allows it to absorb the vibrations caused by each impact to offer greater shot precision.
Face made of carbon fibre, a material that provides light weight and resistance to shape loss, which improves its durability.
Comfortable and breathable handle, which provides a grip for the proper and safe holding of this padel racket.
Carbon in the frame. It has a rigid structure that contributes to a greater force in each hit.
Low balance and round shape, which improves the reception of the ball and allows an absolute balance between different styles of play.
Level
Advanced / Competition