SKU: 22963-P
Special Price
£79.95
Regular Price
£188.66
The Adidas Radogar Attk racket has been developed to provide a high level of power and control. This padel racket is specifically aimed at intermediate and advanced players.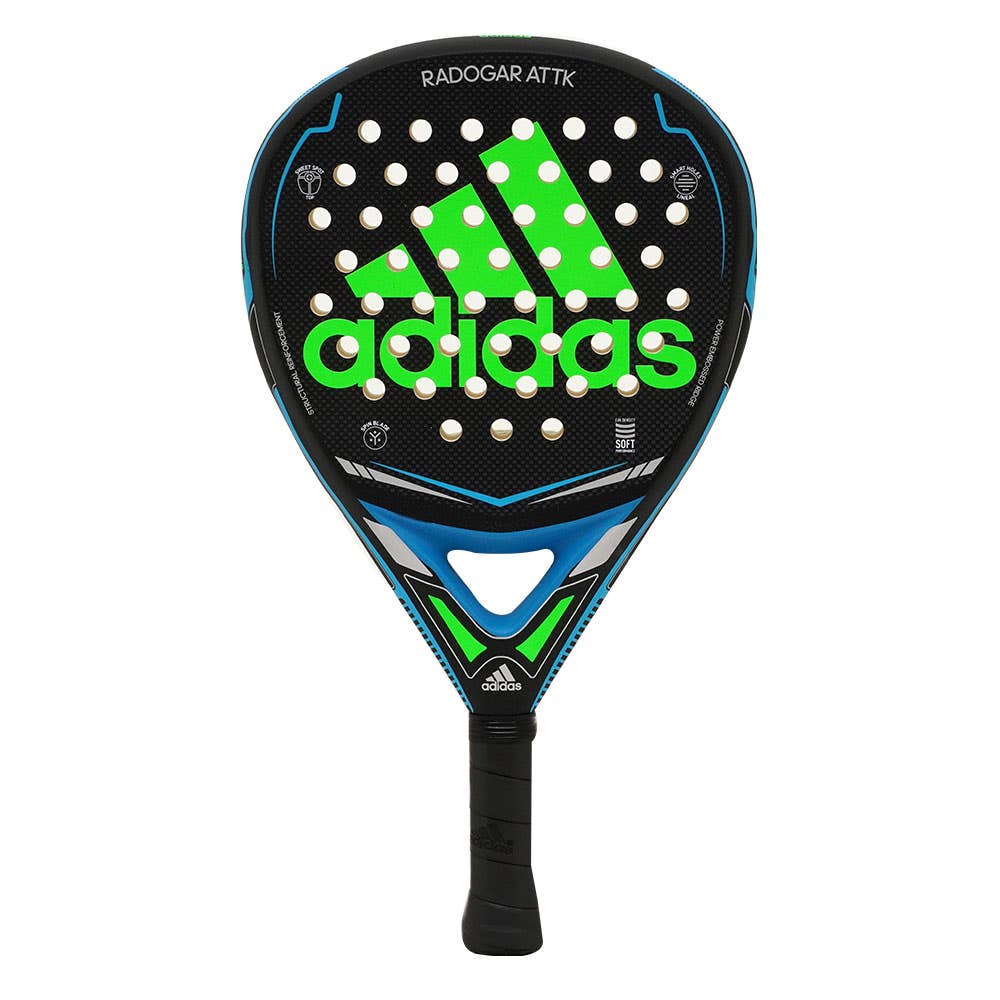 Why will you like the Adidas Radogar Attk racket?
The Adidas padel racket is made with high quality materials, which provide a high level of resistance and durability. The fiber glass guarantees a high level of resistance to bumps and scratches, while the carbon fiber faces provide comfort with each shot. It has a very wide contact point thanks to its teardrop-shaped frame.
What type of player is the Adidas Radogar Attk padel racket intended for?
It is specifically designed for advanced players, so that they can take full advantage of its many technical features. The versatility of this padel racket gives an amazing rebound and a comfortable feel, details that will also be highly appreciated by professional athletes.
Design and colours
This padel racket boasts a striking design, which stands out due to the dark green Adidas logo set against a black background. It also has blue detailing.
Technical characteristics
Very resistant fiber glass faces , which improve how it feels and provide greater comfort.
Teardrop shape. Provides more balance and more stability than round rackets.
EVA soft rubber core, which absorbs the impact of each shot and improves spin.
Carbon tubular Frame, which provides power.
Colourful design. In black with green and blue detailing.
Level
Advanced / Competition