ADIDAS FASTER CONTROL BLUE
SKU: 27870-P
Special Price
£54.95
Regular Price
£164.52
The Adidas Faster Control Blue racket takes the player to the next level, with a great balance that allows them to alternate between a more physical game and a more controlled game.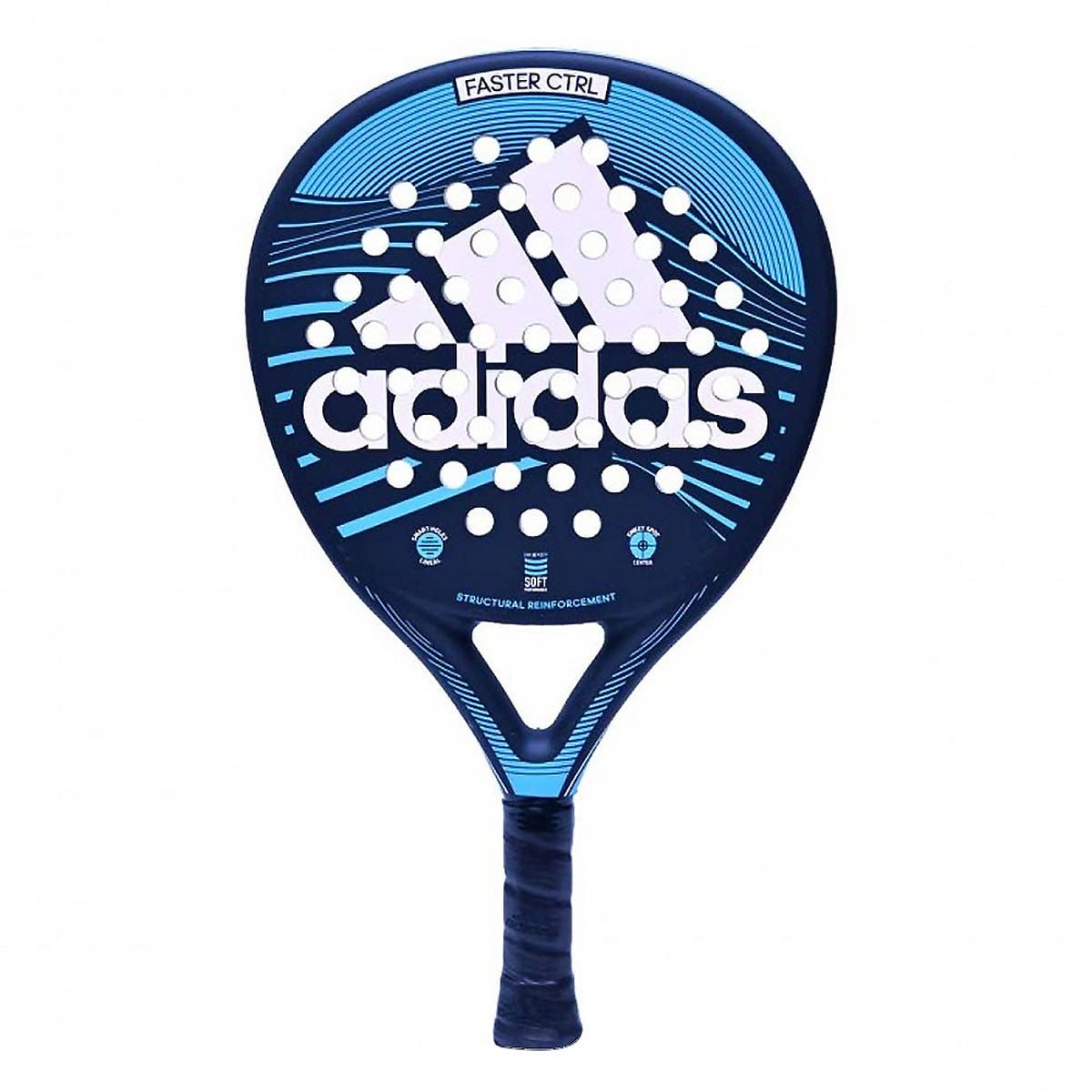 Why choose the Adidas Faster Control Blue racket?
This Adidas racket is made of resistant materials, and has an attractive yet simple design. In addition, it provides a strong hitting power while helping to improve performance on the playing court.
Which type of player will benefit from this Adidas racket?
Due to its resistance and manageability, buying this Adidas Faster Control padel racket is ideal for intermediate players who want to improve in order to reach a new level of play. They will get a medium balance and lightweight product.
Adidas racket design and colours
This padel racket combines the Adidas navy blue with an elegant black. The white letters stand out against the rest of the racket. Every detail contributes to a simple and elegant design.
The racket's technical features
Teardrop-shaped design that provides a great amount of comfort and easy handling. You will notice the power in each shot.
Structural Reinforcement technology to increase resistance to wear and tear on the racket frame.
Versatile racket that provides a perfect balance between control and power, very valuable for the players' level.
Smart Holes Lineal technology, which equally distributes the groups of holes, boosting spin and racket durability.
Wide contact point in the centre of the racket head, which helps to optimise shots.
Level
Beginners / Intermediate