SKU: 21766-P
Special Price
£129.95
Regular Price
£294.41
The men's Adipower CTRL 3.0 padel racket has a handle with a very firm grip that prevents slipping. The grip is covered in micro-perforations, which keep your hand dry.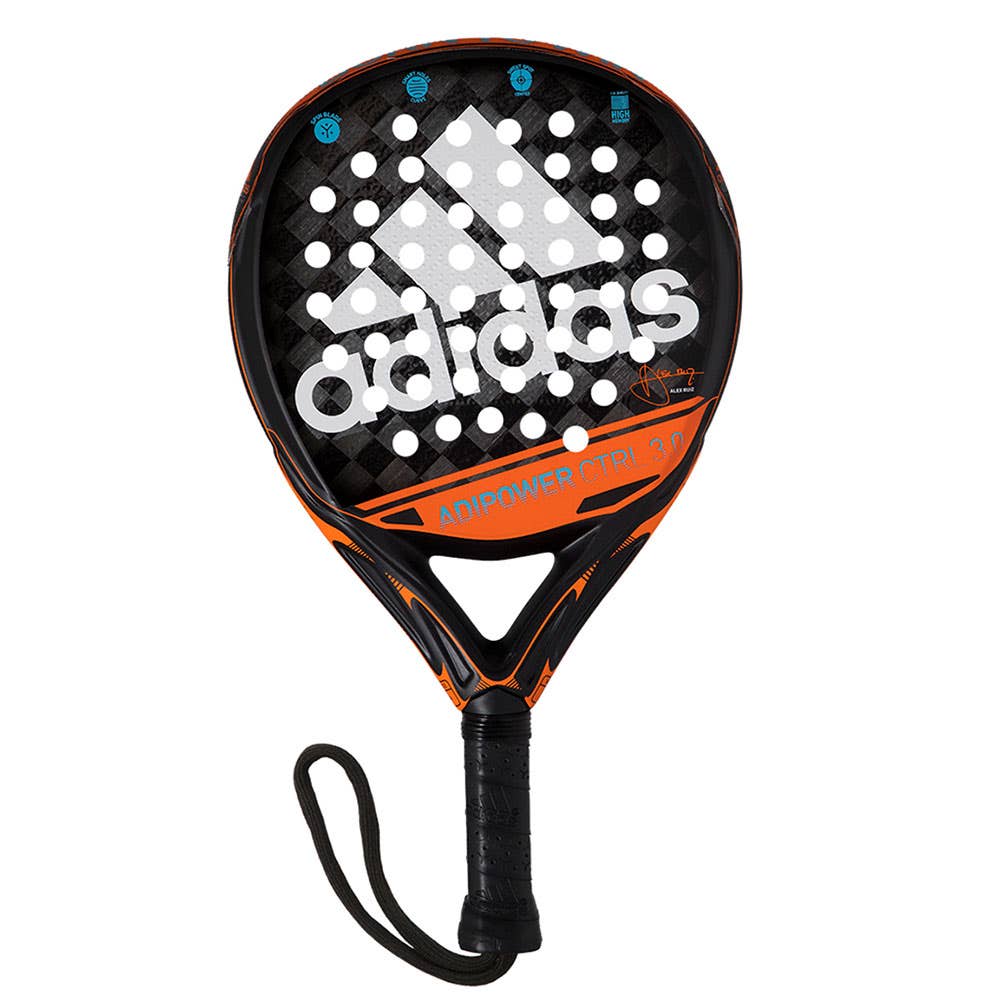 Why buy the men's Adipower CTRL 3.0 padel racket?
It is a padel racket with a medium balance with a very wide contact point. This makes it ideal for executing very accurate tray shots and volleys. The holes are distributed across most of the faces to make the racket lightweight and manageable in the backhand and drive positions.
What type of player is the men's Adipower CTRL 3.0 padel racket for?
It is for adult padel players who require a comfortable and suitable racket for developing a versatile playing style.
Design and colours
It is round. The frame is a glossy black colour and the faces combine shades of black and dark grey. The classic Adidas logo is featured just above the centre of the faces. At the bottom right of both faces, the signature of the renowned player Alex Ruiz appears in orange.
Technical characteristics of the men's Adipower CTRL 3.0 padel racket
The frame is made of very strong carbon fibre. This provides total resistance against the typical impacts of rough and frequent use.
The faces integrate the Carbon Aluminized system and a textured finish to promote the execution of very fast serves.
The core incorporates High Memory EVA rubber. This facilitates quick recovery and helps improve performance on the court.
The finish includes Power Embossed and Dual Exoskeleton technologies to provide the entire structure with more rigidity and to prolong resistance.
The heart has a wide triangular hole. This regulates airflow to avoid swerving when hitting the ball at any point on the court.
Color
Black, White, Orange
Level
Advanced / Competition, Professional
Players Collection
Alejandro Ruiz Granados