WOMEN'S VARLION LW CARBON 8 PRISMA PANSY PADEL RACKET

SKU: 29501-P
Special Price
€191.95
Regular Price
€319.99
The women's Varlion LW Carbon 8 Prisma Pansy padel racket provides you with great control on the court. In addition, it is lightweight, resistant and made with high quality materials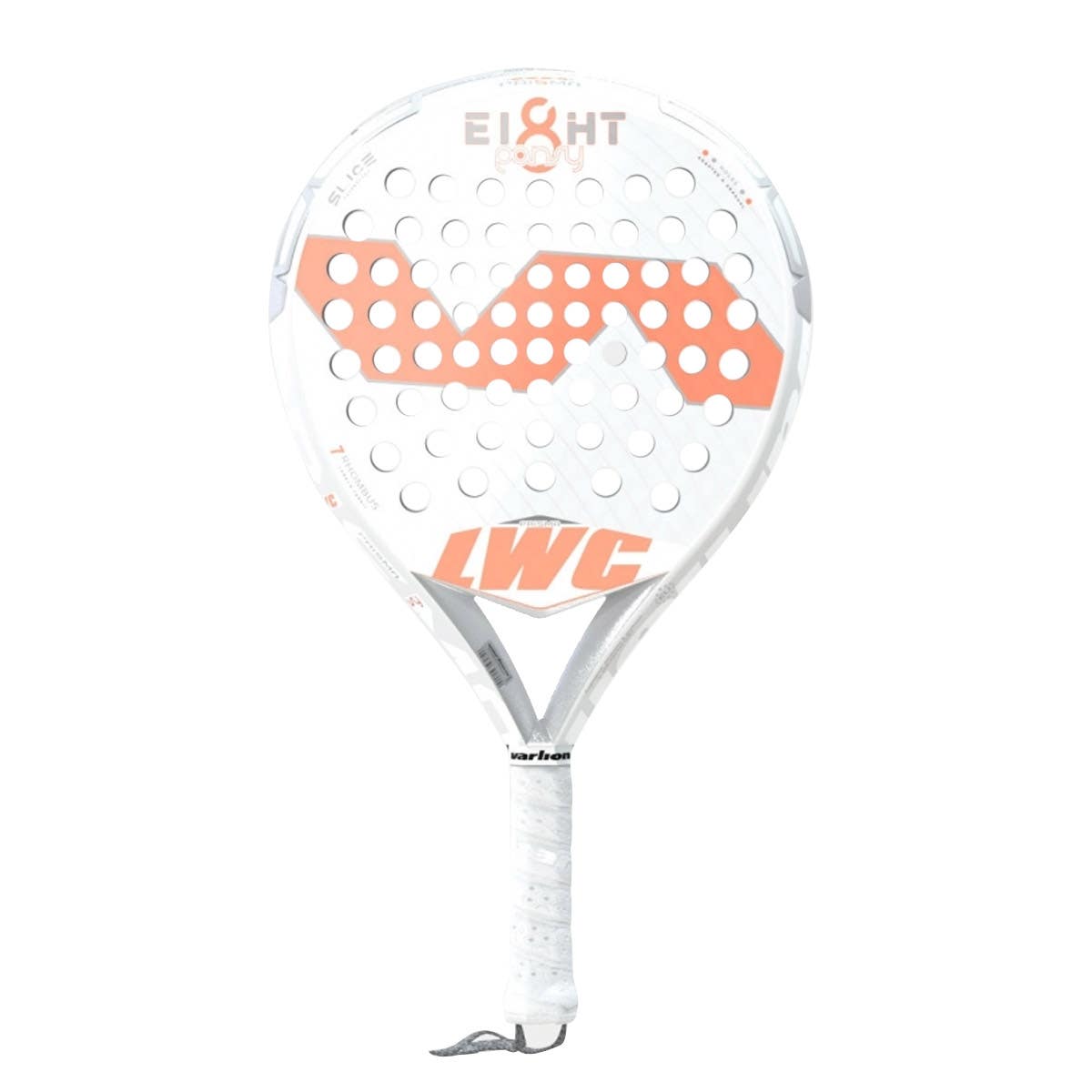 Why choose the Varlion LW Carbon 8 Prisma Pansy racket?
The Varlion LW Carbon 8 Prisma Pansy padel racket allows for optimal ball control thanks to its low balance. In addition, it has a round shape and the perfect contact point for better ball grip and shots. Its core has 38 mm of medium-hard EVA Hypersoft rubber, which allows for great recovery from impacts and a more rigid feel.
What type of player is the Varlion LW Carbon 8 Prisma Pansy racket designed for?
It is a perfect model for the most advanced padel players looking for greater speed in their game, whether professional or not. This is achieved thanks to its aerodynamic design.
Design and colors
It stands out due to its striking and modern design in white across most of the frame, with silver and vibrant orange detailing, such as the brand's logo.
Technical characteristics of the Varlion LW Carbon 8 Prisma Pansy racket
It has a strap that provides a better grip on the racket and prevents it from falling out of your hands.
It includes Slice technology which is characterized by a rough surface with 3D detailing. This allows for better spin.
The faces are made of carbon fiber, which provides great flexibility and manageability.
It has a Prism frame, which provides greater speed and dynamism for faster movements.
The frame is made with high quality carbon fiber, which gives it maximum resistance.
Level
Advanced / Competition