SKU: 26003-P
Special Price
€163.95
Regular Price
€299.00
The Siux Fenix II padel racket is ideal for players looking for versatility in their game, such as greater control and great strength in their attacks.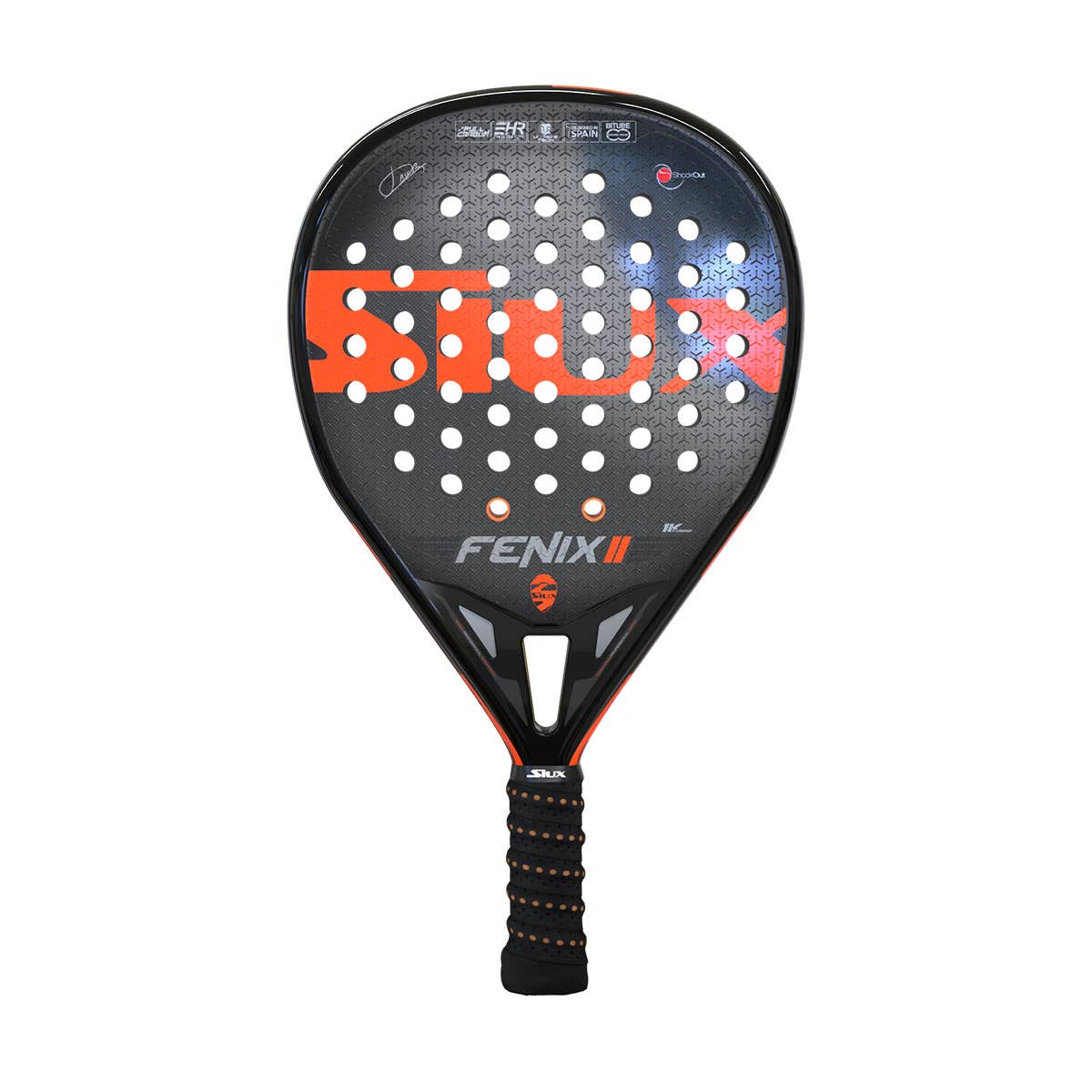 Why choose the Siux Fenix II racket?
The Siux Fenix II padel racket is ideal to perform better in a multi-style type of game, since its medium balance provides better control without compromising the power in spin shots. And its shape is hybrid, with a contact point that facilitates reaching the ball in attacks and defenses.
What type of player is the Siux Fenix II racket aimed at?
It is an ideal racket model for advanced or professional players looking for comfort, resistance and a better control of the ball on the court.
Design and colours
It has a striking and elegant design made for Team Siux player, Javi Ruiz. It has a black colour over most of the surface, with a glossy finish and a 3D effect on the faces. What's more, the brand's logo is featured in a vibrant orange hue.
Technical characteristics of the Siux Fenix II padel racket
It has an anti-vibration technology that prevents possible injuries to the arm, by providing greater stability.
Its balanced weight in the centre provides greater manageability, which improves the speed and agility of shots.
It has a Black Eva Soft core with 5 High Recovery laminations that provides rapid recovery after ball impacts.
Its frame is made with a tubular carbon that provides great resistance, durability and firmness against shots.
It has 1k carbon faces that offer more comfortable shots and better cushioning.
Level
Advanced / Competition, Professional