SKU: 30247-P
Special Price
€129.95
Regular Price
€199.95
The Head Gravity Elite 2022 padel racket is ideal for intermediate players to display a control style. Includes technology that makes it strong and very easy to use.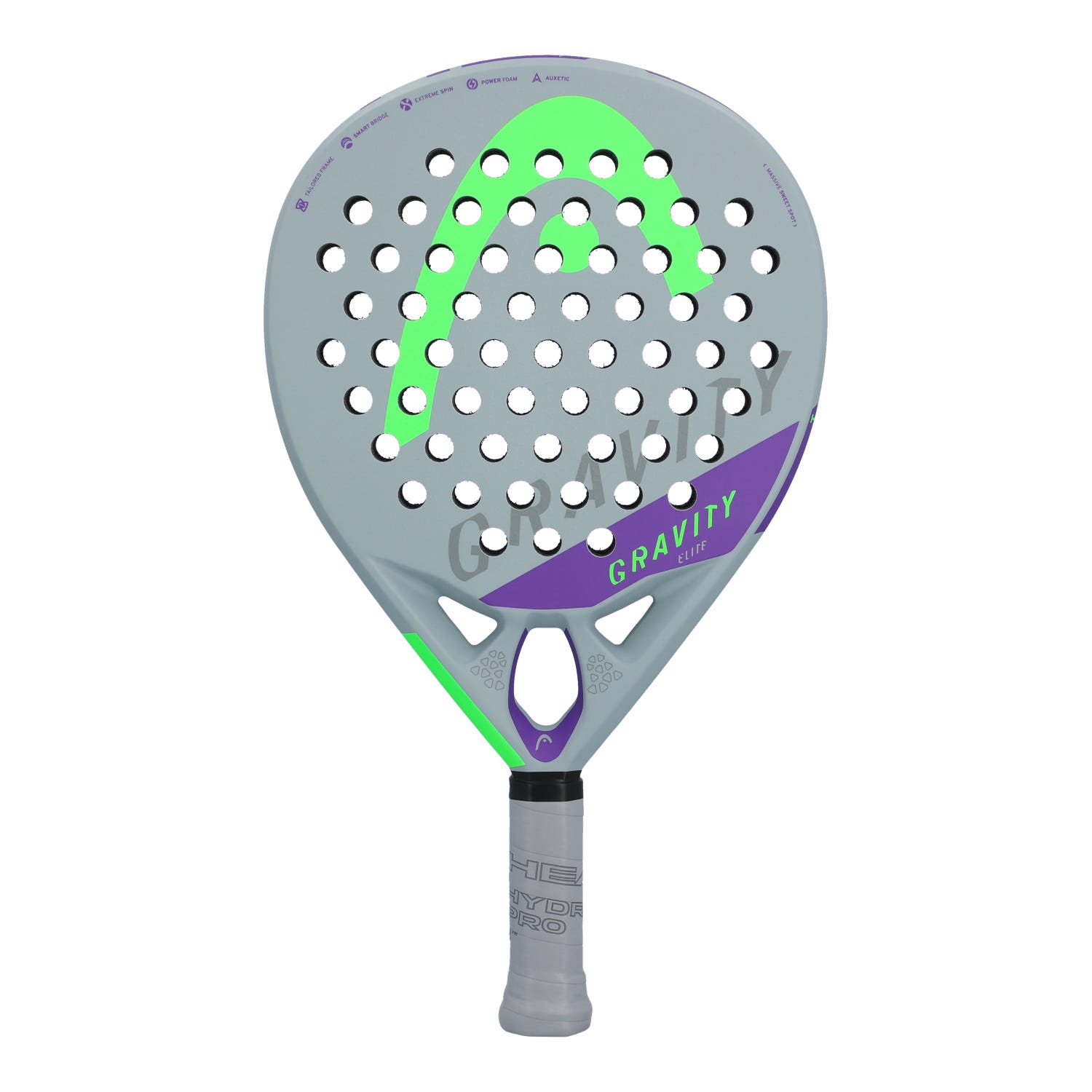 Why buy the Head Gravity Elite 2022 padel racket?
It's a padel racket with a very extensive hole pattern and a wide contact point. These elements make it ideal for a control style, with an emphasis on tray shots and very precise volleys.
It has a low balance, which is perfect for intermediate players to execute overhead shots with great precision.
What type of player is the Head Gravity Elite 2022 padel racket for?
It's for adult men who play padel at intermediate levels and need a racket that ensures great accuracy in all smashes and ball effects.
Design and colors
It has a round shape. The entire head of the racket is light grey. It incorporates the classic Head Gravity logo on the center of the faces, with a circle partially surrounded by a curved image with a wide outline. They both have a fluorescent green color.
Technical characteristics of the Head Gravity Elite 2022 padel racket
The frame is constructed with fiberglass, which incorporates Auxetic technology. This ensures great strength and a lot of dynamism, ideal for achieving highly efficient ball effects and lobs.
Since the faces aren't textured, they favor backspins and facilitate stability in plays with greater torsion.
The core is made of Power Foam rubber, which helps to achieve a greater concentration of force in all shots and increases the players' performance.
The finish includes Xtreme Spin technology to obtain optimal ball contact and very powerful hits.
The heart is strengthened with the Smart Bridge system to completely eliminate the effects of vibrations.
Level
Advanced / Competition