SKU: 21818-P
Special Price
€43.56
Regular Price
€80.00
The Head Evo Sanyo padel racket is resistant and easy to use. It is recommended to balance strength when hitting the ball. You will really like its gentle control.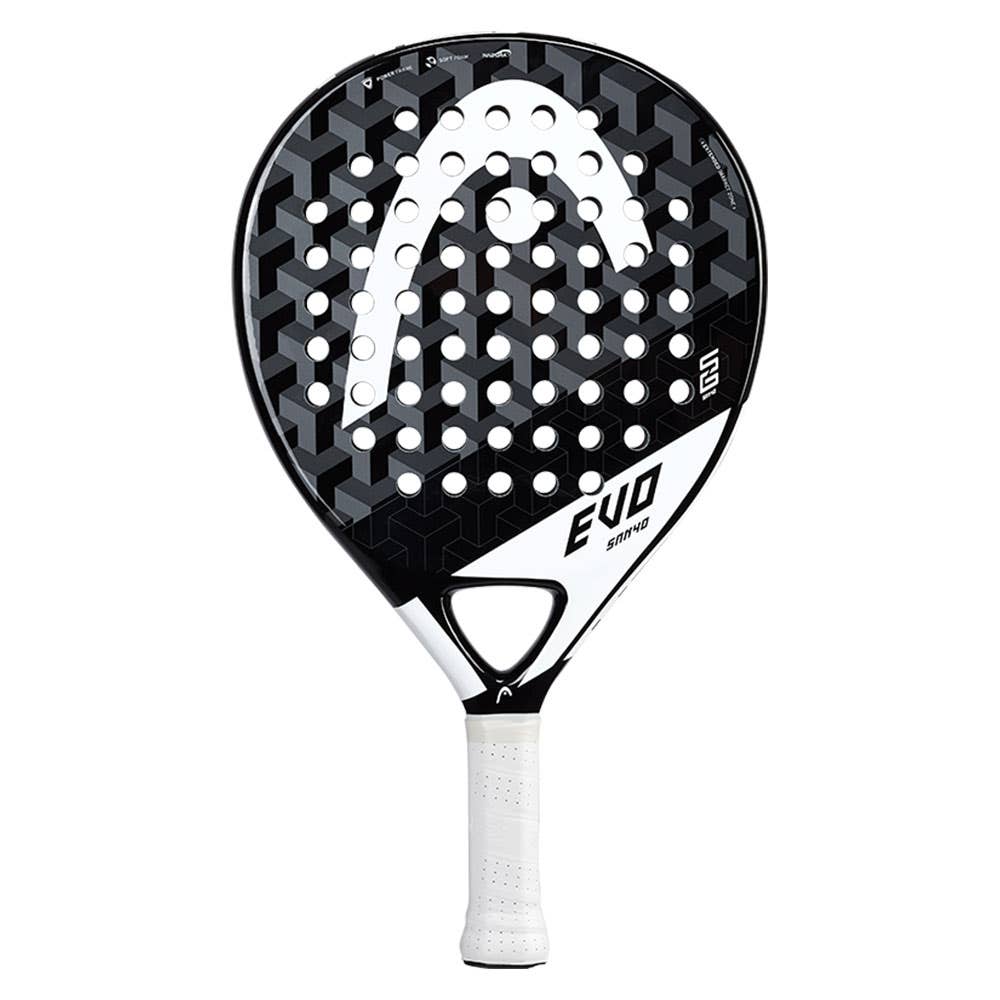 Why buy the Head Evo Sanyo padel racket?
The Head Evo Sanyo padel racket helps beginners find their own style of play, thanks to its high quality materials and design.
What type of player is the Head Evo Sanyo padel racket for?
This sports accessory is recommended for any beginner who wants to improve in padel. If you are particularly focusing on increasing the versatility of your shots, this is the racket for you!
Design and colours
Grey is the predominant colour on the face of the padel racket. The heart and handle are white. It also includes black detailing, particularly on the diagonal strip that separates the face from the heart. The brand logo takes up the majority of the central area and this padel racket does not have any striking decorative elements. The final finish is very understated and can be paired with both formal and informal equipment.
Technical characteristics of the Head Evo Sanyo padel racket
It has a carbon frame, with fibres that guarantee high performance and improve stability when hitting the ball.
Includes FOAM rubber in the core, to provide a softer feel and better absorption of vibrations.
Its frame includes Power Frame technology, a combination of premium quality materials that reinforces the resistance of the racket.
It weighs between 360 and 380 grams. It is a lightweight model to use in attacking and defensive plays.
It has a wide contact point. This is a valuable quality to balance the versatility of its performance in padel.
Level
Beginners / Intermediate