SKU: 26434-P
Special Price
€124.95
Regular Price
€259.95
The Head Delta Motion 2022 padel racket provides the player with great control of the ball and at the same time powerful shots, thanks to its high quality.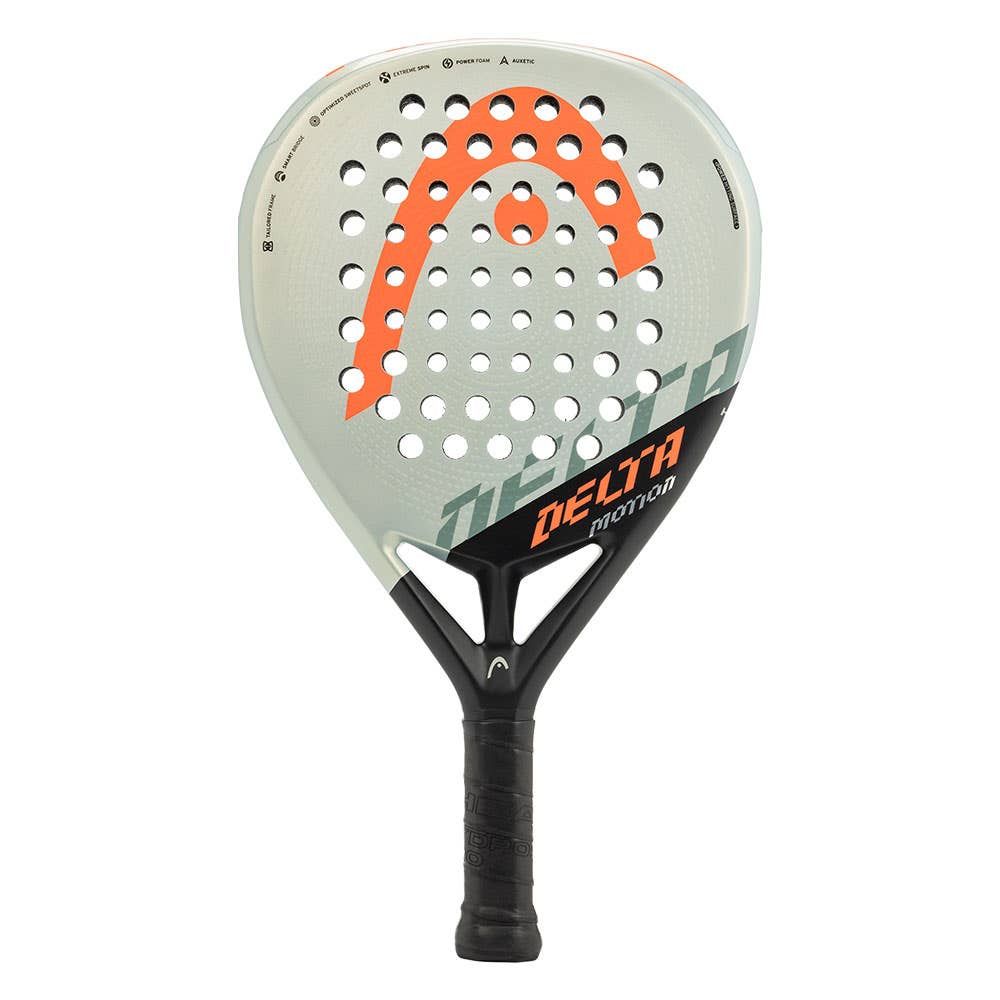 Why choose the Head Delta Motion 2022 racket?
This Head Delta Motion padel racket has a slightly elevated balance, perfect for players who require high manageability. While powerful, it features optimized sweet spot technology that helps to correct even the most off-center shots. Also, it is made with Auxetic technology that generates a unique touch and improves its performance. As for the core, a soft Power Foam rubber has been used to maintain a good balance between strength and comfort.
What type of player is the Head Delta Motion 2022 racket for?
It is a padel racket designed for advanced players or for those who are at an intermediate level and need to progress and improve their technique.
Design and colors
It has a diamond shape that makes it very easy to use. It stands out at first glance for its black and white design and the central logo in orange.
Technical characteristics of the Head Delta Motion racket
It has Inside Graphene, which provides the racket with great manageability and better shock absorption.
It has been manufactured with a lighter weight of 0.79 pounds, so it is perfect for those who require a light racket.
Optimized Sweet Spot system, which allows the holes in the racket to increase their power and spin with each shot.
Its Smart Bridge system offers the user a better adaptation to their needs, in this case greater power in each attack.
It has a rough texture, which allows for a great spin of the ball in each attack or defense on the court
Level
Advanced / Competition