ENEBE RESPONSE 22 0013820 PADEL RACKET
SKU: 28399-P
Special Price
€148.95
Regular Price
€299.00
The Enebe Response 22 padel racket has extensive integrated technology to have better control of the ball on the court, such as its quality carbon structure and frame.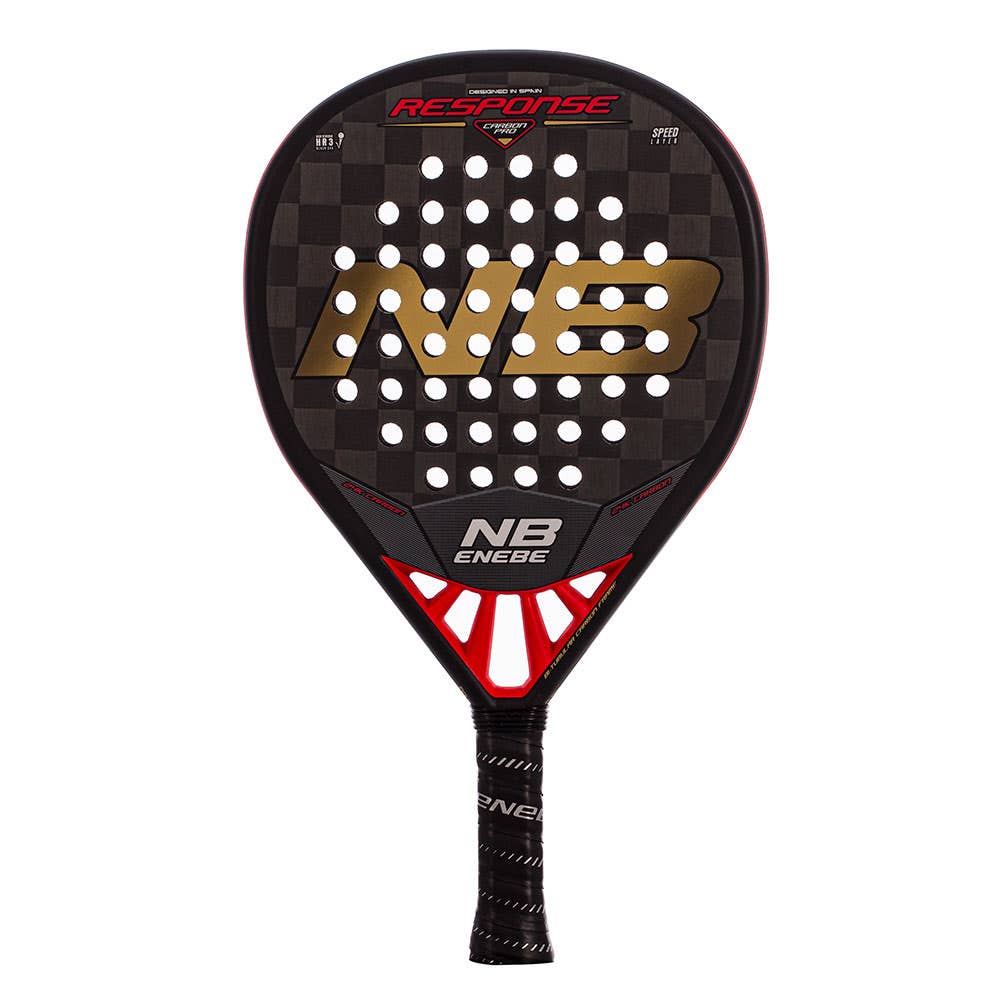 Why choose the Enebe Response 22 racket?
This is José Rico's new Enebe padel racket, which has an oversize design and a slightly elevated balance to guarantee extra power at the net, without neglecting control. The frame area and faces are made of carbon. In addition, this area has been reinforced with 24k fabric, which gives it greater resistance. On the other hand, it has a new core design that provides more stability. It also has HR3 black EVA in the core, a soft, fast-recovery rubber that provides a great feel and reduced vibration to play for hours without any issues.
What type of player is the Enebe Response 22 padel racket for?
It is an ideal racket for versatile and advanced players looking for additional power for better overhead shots.
Design and colors of the Enebe Response 22 racket
The core features a design in black and red with gold details, which stands out on the padel court. In addition, it has a diamond shape that has a wide contact point for better spin.
Technical characteristics of the Enebe Response 22 racket
New heart design with nerves that provide more stability to improve movement on the court.
It has a balanced weight, thanks to its carbon composition.
It is developed with quality and highly resistant materials that allow for long durability.
It provides great comfort and a better spin, thanks to its black HR3 EVA rubber.
It is ideal for a type of game where power stands out, since it has a great design and structure.
Level
Advanced / Competition