SKU: 26396-P
Special Price
€84.95
Regular Price
€170.00
The Dunlop Blitz Attack model 2022 racket has been specifically designed and manufactured for advanced players who require balance on the court and wish to enhance their performance during the game.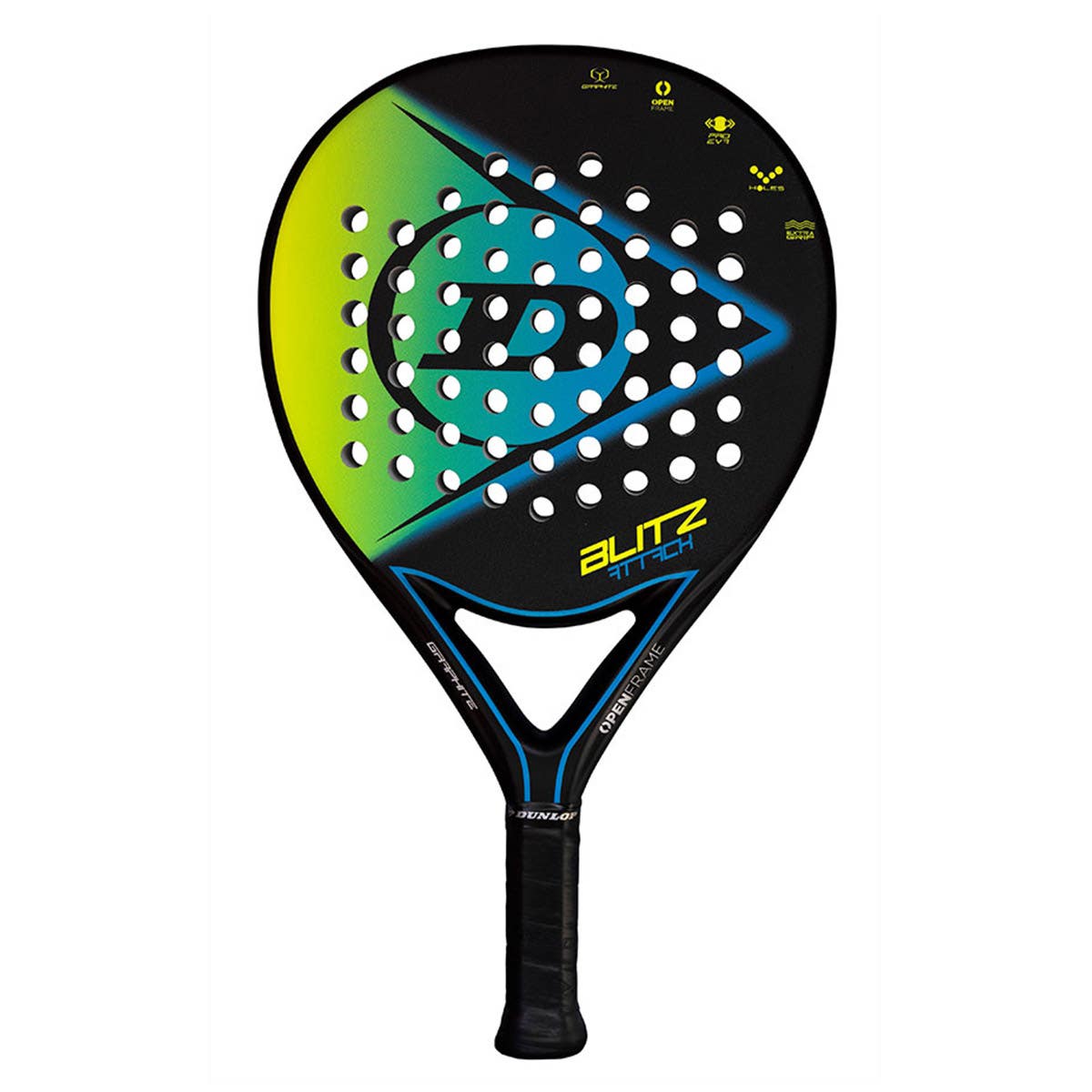 Why choose the Dunlop Blitz Attack 2022 racket?
It is part of a new collection based on highly resistant and durable materials, which allow players to develop a versatile style. This padel racket stands out mainly due to its design and versatility during the game.
What level of playing ability is the Dunlop Blitz Attack racket recommended for?
This Dunlop racket is widely recommended for players of different levels between intermediate and advanced. It allows you to refine skills and game techniques when using it.
Design and colors
Thanks to its elegant and modern design, it can be excellently adapted to each player's style. As for its colors, it has a black base paint, complemented by a gradient that goes from yellow to blue, displaying detailing it some of its faces.
Technical features of the Dunlop Blitz Attack 2022 racket
Open Frame technology: provides the frame with aerodynamic benefits and allows and facilitates greater mobility.
Face with V-shaped holes: which allows the surface to grip the ball better and provide accurate shots.
Wide contact point: ideal for players with a less refined technique, as it facilitates powerful shots over the majority of the faces on the racket.
EVA High-density rubber core: this is an element that guarantees increased power in shots.
Faces with a textured finish: perfect for generating spin quickly, accurately and easily.
Level
Advanced / Competition