SKU: 18189-P
Special Price
€81.95
Regular Price
€175.00
The Black Crown Piton Nakano is a perfect padel racket for achieving great power and combining explosiveness with aggressive attacks to surprise your rival on the court.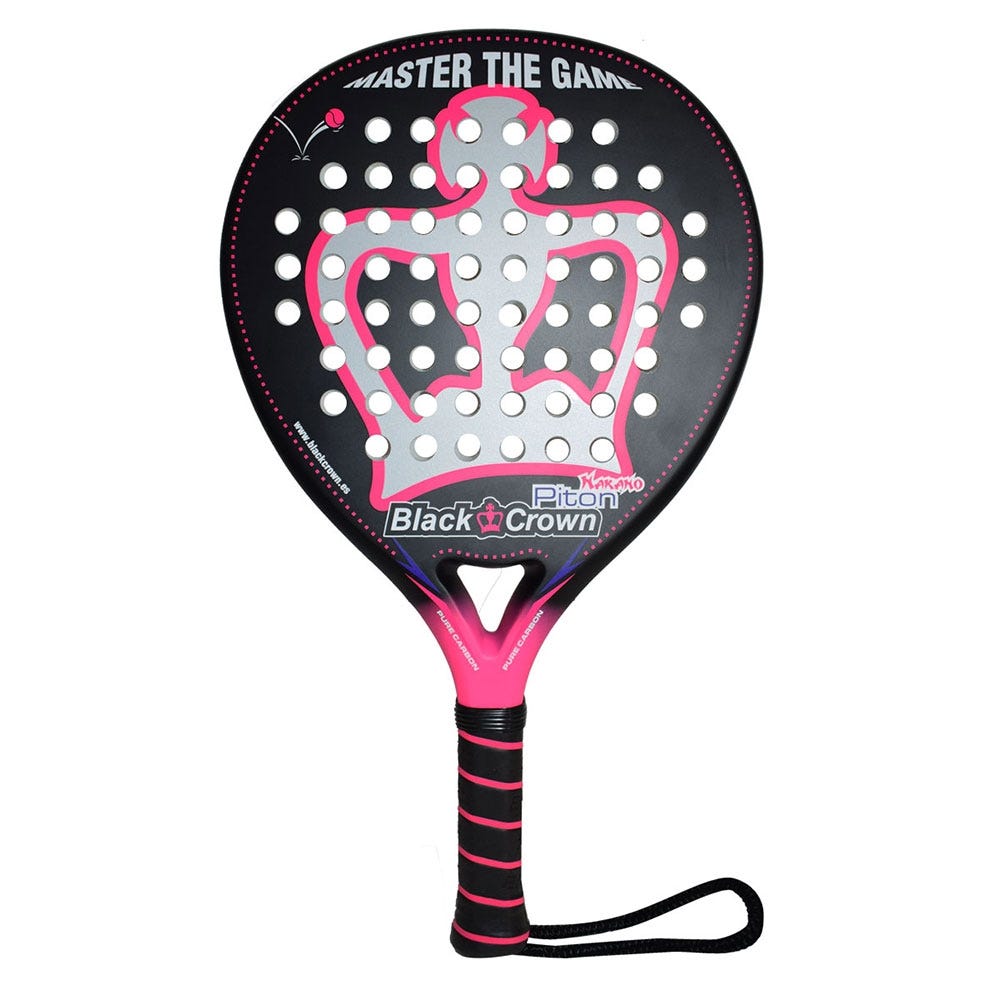 Why choose the Black Crown Piton Nakano padel racket?
This Black Crown padel racket is perfect for adding extra power to a controlled ball. Its rounded diamond shape and soft rubber make it very manageable and adaptable to any player's style.
What type of player is the Black Crown Piton Nakano padel racket for?
This padel racket is ideal for offensive players, as in the case of Marta Marrero. Designed for players who want to keep control but like power, thanks to its high balance.
Design and colors
These diamond-shaped Black Crown padel rackets feature a modern design with a black base and a sparkly pink and silver crown.
Technical characteristics of the Black Crown Piton Nakano padel racket
An 80% carbon fiber double tubular frame gives superior resistance to shocks and use.
Its core is made with EVA15 Soft rubber with three layers of highly durable reinforced fiberglass.
It creates an excellent ball spin when it is in a defensive position thanks to its high power.
A lightweight racket, ranging from 350 to 365 g as well as a 38 mm arch and diamond-shaped face.
Advanced level, which gives maximum power while maintaining control, for a totally versatile game.
Color
Black, Silver, Pink
Level
Advanced / Competition, Professional