SKU: 29610-P
Special Price
£49.95
Regular Price
£138.82
The unisex Bullpadel X-Compact 2 LTD padel racket has a heart with a triangular hole. This allows airflow and facilitates the execution of stable and consistent swings.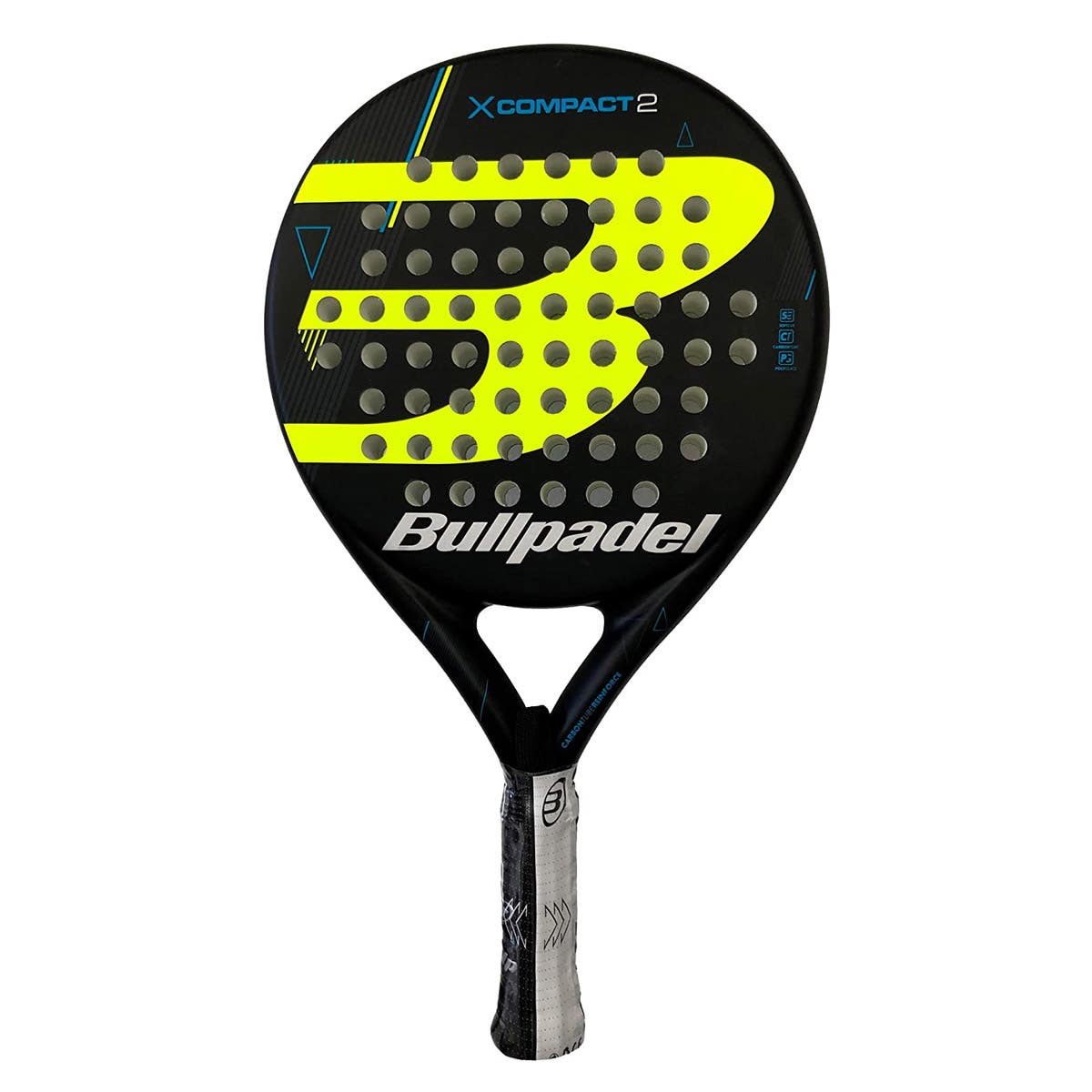 Why buy the unisex Bullpadel X-Compact 2 padel racket?
It is a padel racket with a low balance and a wide contact point. These two factors promote the execution of accurate and well-placed tray shots and volleys. The hole pattern covers most of the faces to make the racket lightweight and stable when executing smashes and returns.
What type of player is the unisex Bullpadel X-Compact 2 padel racket for?
It is for adult women and men who play padel and need a racket that is easy to use for a controlled playing style.
Design and colours
It is round. The frame and faces are matte black. The classic, cut-off "B" of the Bullpadel logo appears in a very large, fluorescent yellow font in the centre of the faces. The words "X COMPACT 2" appear at the top of both faces.
Technical characteristics of the unisex Bullpadel X-Compact 2 padel racket
The carbon fibre frame incorporates the TPFCT system. This provides a strong resistance to the impacts of very rough use and helps to prolong durability.
The faces are made of fibreglass and have a smooth finish to facilitate lobs and very complicated spin shots for rivals.
The core is made of an EVA ultra-soft rubber which absorbs all vibrations to ensure very fast recovery.
The finish with extra reinforcements provides the entire structure with cohesion, so that it can withstand frequent collisions with walls.
The handle has a low-relief vinyl grip, which makes it very strong and prevents slipping.
Level
Beginners / Intermediate