WOMEN'S WHITE NEW BALANCE 796 V3 WCH796P3 PADEL SHOES

SKU: C-30242-P
These Women's White New Balance 796 V3 padel shoes provide great stability and comfort in every padel match. They are made of high quality materials, such as resistant TPU.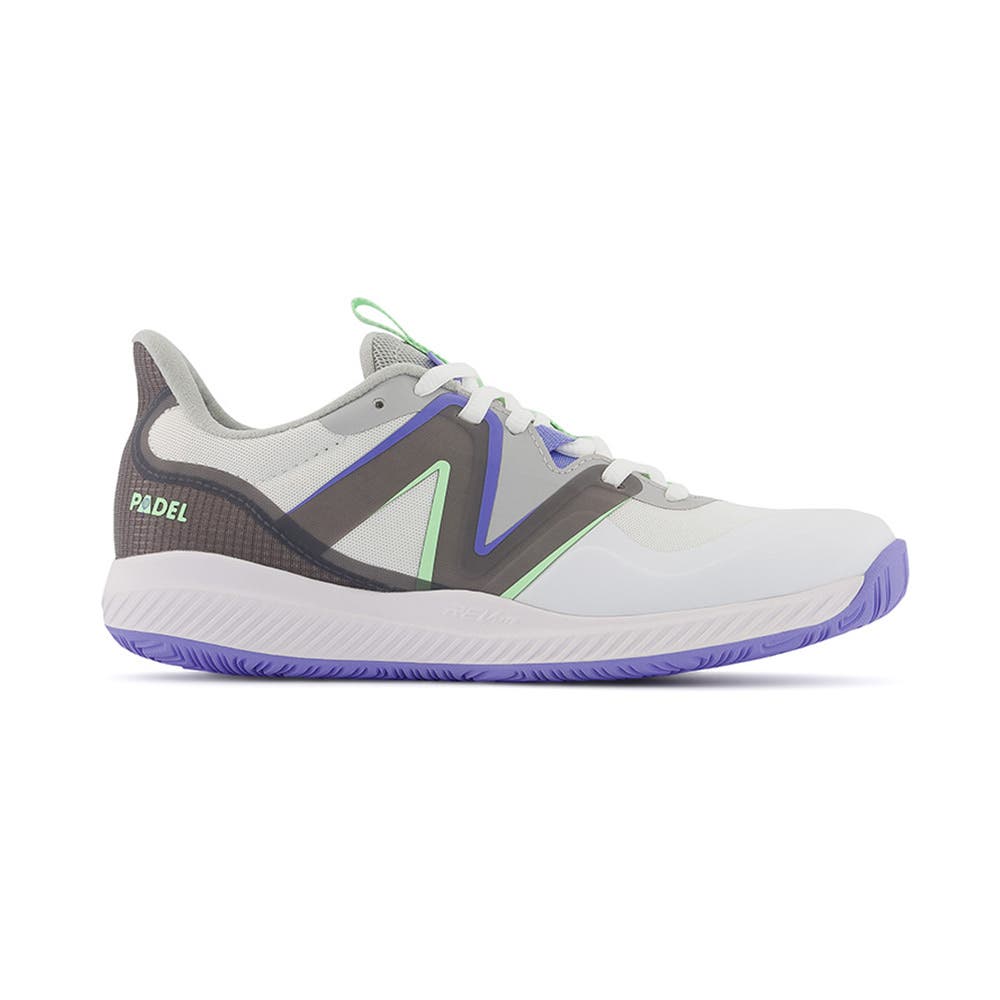 These New Balance 796 V3 padel shoes stand out for the technologies used, such as their herringbone sole, which provides optimal grip on clay ground. In addition, they are seamless, which provides a more comfortable fit and prevents irritation. They have mesh fabric inserts that provide a high level of breathability and prevent sweaty feet and bad odours. Among other high quality materials used, these padel shoes have a TPU coating, which provides a high level of support with every step and optimal stability. They also stand out due their outsole with NDurance technology, which provides them with greater durability against impacts and better protection to prevent injuries or sprains.
These New Balance padel shoes also have a REVlite midsole, which provides ideal cushioning, a high level of comfort and more precise jumps. They include an interior lining that promotes softer footsteps. They stand out due to their design, which is white across most of the surface, with purple detailing on the sole and the brand's logo in black. This is an ideal pair of shoes for intermediate players, thanks to the great control they provide.