SKU: 20227-P
Special Price
£119.95
Regular Price
£214.12
Ideal for the hard hitter and inspired by the player Maxi Sánchez, the Bullpadel Vertex X Line padel racket is an excellent option for attacking or control on the court.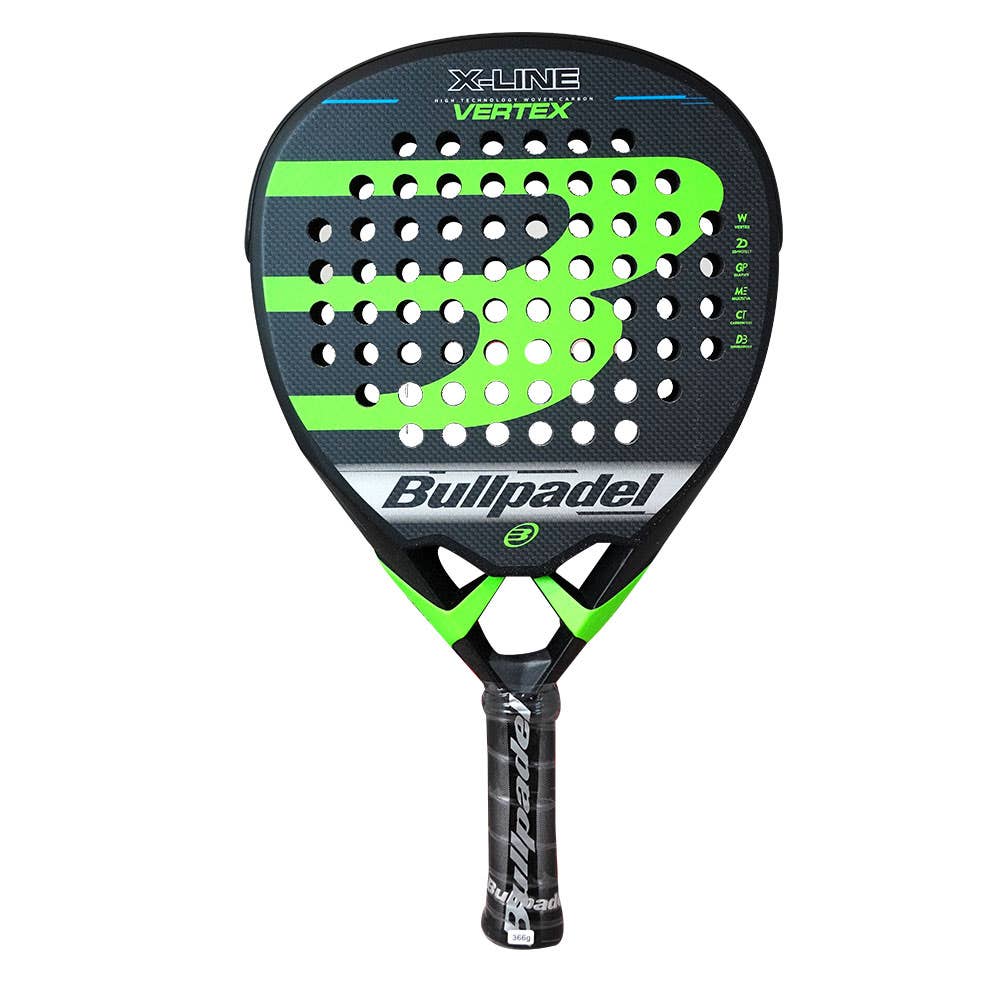 Why try the Bullpadel Vertex X Line padel racket?
Durable and remarkably resistant, this Bullpadel padel racket stands out in terms of performance to make attacks without compromising precision. On the other hand, it is a carbon article that offers great balance and handling.
What type of player is the Bullpadel Vertex X Line padel racket aimed at?
This padel racket is aimed at padel players who have reached an advanced level of play. Thus, it is designed to allow you to take advantage of all its advantages in offensive and control aspects. Ideal for an aggressive game and intense days of high performance.
Design and colours
With a rough finish and a protector included, this piece has a rigid heart that is useful to reduce vibrations. Its modern black design shows the logo in green, a colourful and bold combination.
Technical characteristics of the Bullpadel Vertex X Line padel racket
Finish. It uses 3D Grain technology on the faces, a rough finish that improves the effect of shots.
Profile. Developed in a diamond shape, this racket has a high balance and a thickness of 38 mm.
Carbon. The presence of carbon provides high resistance, which added to its high durability, results in a structural advantage.
Faces. The raw material of this piece, which combines fibreglass and carbon, favours delivery full of strength.
Nucleus. Made with Multi-EVA double-density rubber, it provides hardness and optimal rebound, as well as shock absorption.
Level
Advanced / Competition