SKU: 110866-P
Bullpadel Vertex 04 Comfort padel racket for advanced or professional players looking for maximum power and precision in every shot. With a Multieva core, Fibrix faces and a CarbonTube frame.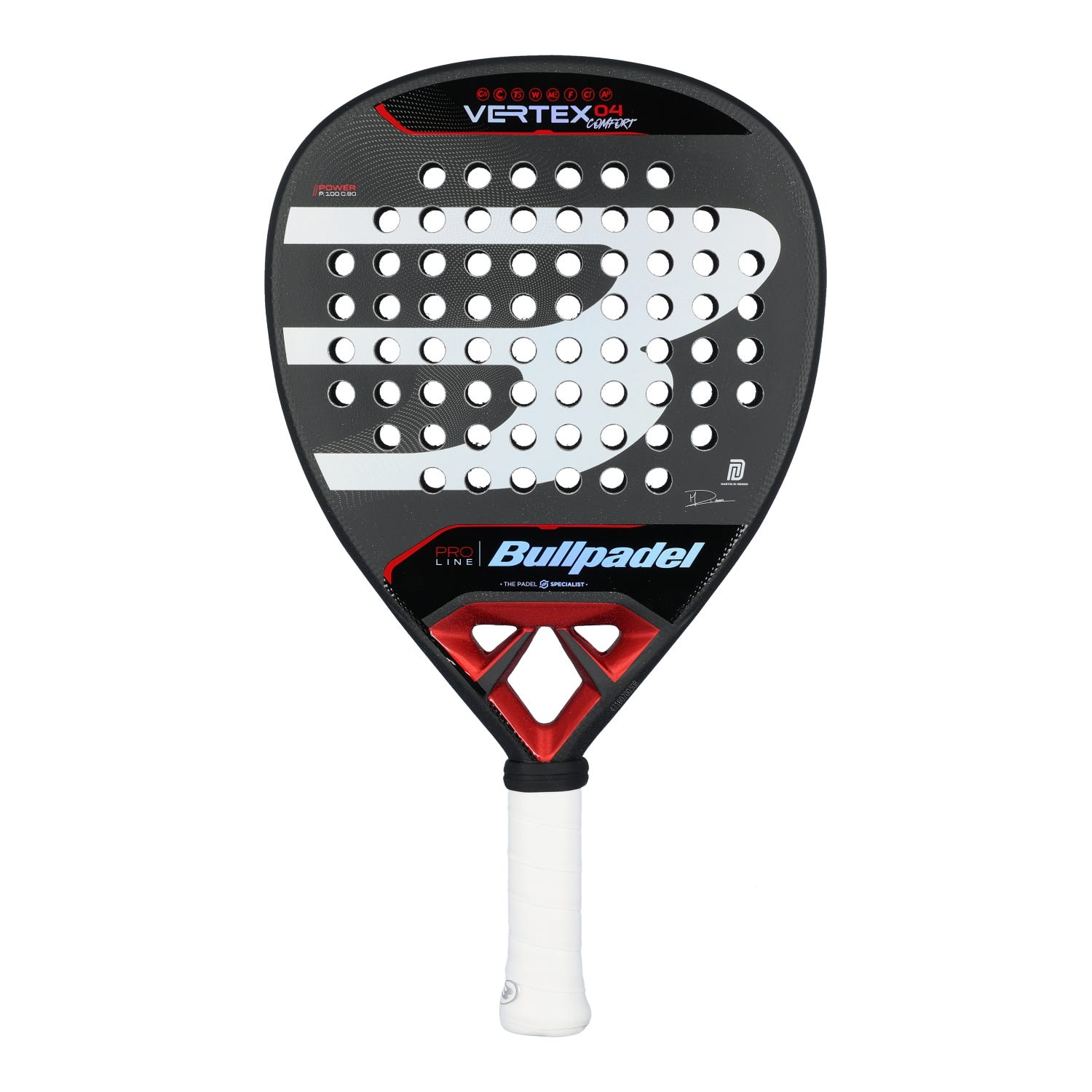 Bullpadel Vertex 04 Comfort, for controlled power
The new Bullpadel Vertex 04 Comfort is the racket of choice for professional padel player Martin Di Nenno in the face of the 2024 season. It is a model that provides outstanding power and control for advanced or professional padel players.
It has a diamond shape with high balance, so your shots will be loaded with maximum power without any loss of control. It weighs between 360 and 370 grams and has a 38 mm profile.
Greater control on shots
In terms of materials, the CarbonTube frame is made of 100% bi-directional interlocking carbon, which combines the CURVAKTIV system with AIR POWER to better resist torsion and evenly transmit stress throughout the racket.
In addition, the surface is made of Fibrix HybridFiber, a bi-directional composite of X-Glass and carbon which, combined with an elastic resin, provides additional elasticity and flex to the core.
The inner core, in turn, is made of a dual density Multieva rubber, a lower density inner layer and a very compact outer layer. This results in a versatile racket that is perfectly suited to both slow shots and fast balls.
Exceptional comfort at all times
Also worth mentioning is the Vertex core, which distributes weight in such a way as to minimise torsion, eliminating vibration and increasing rigidity. This will allow you to hit solid and powerful volleys.
The faces of this racket also feature TOPSPIN technology, a roughness that improves spin thanks to improved grip. It also features a Custom Weight Grip which allows you to modify the weight and balance of the racket to adapt it to the needs of each player.