SKU: C-29272-P
As low as
£42.29
Regular Price
£52.05
The black and white Nike Court Zoom Lite 3 padel shoes include the best of the classic design with the right technology so that the player can develop their skills on the court.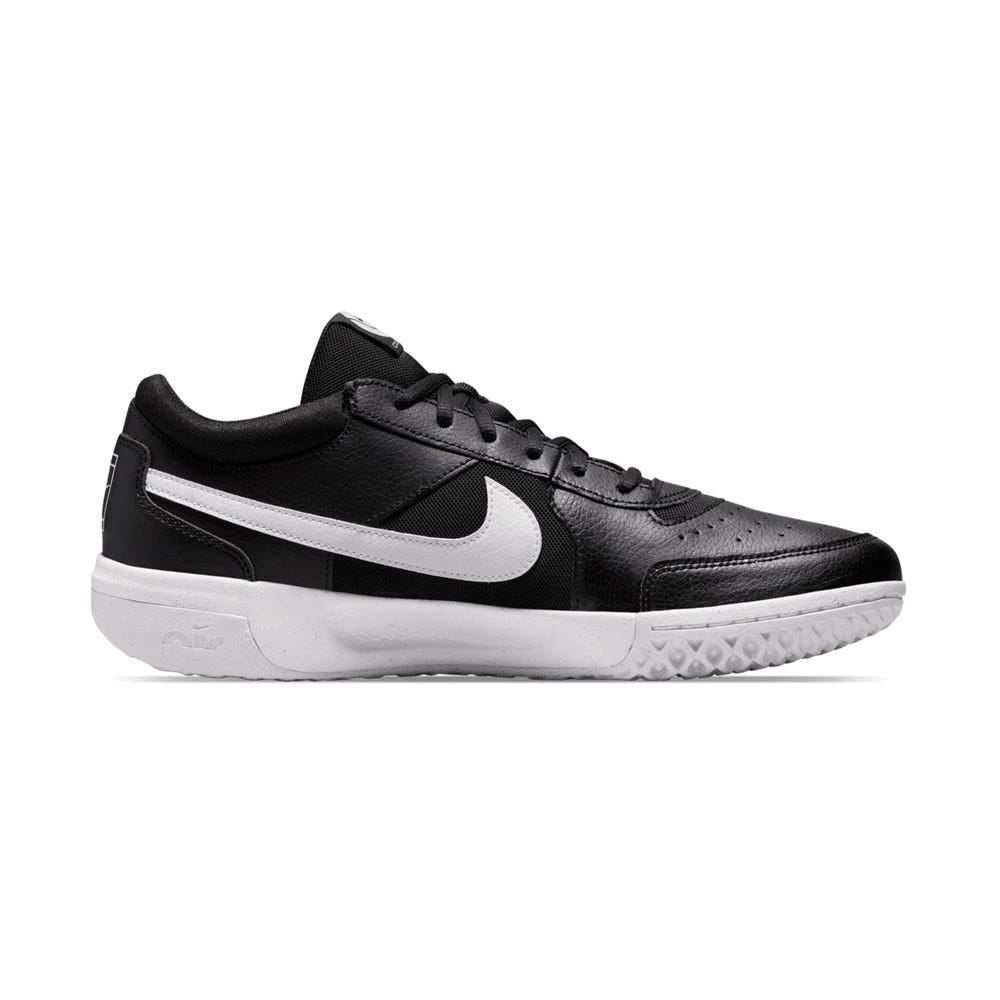 The black and white Nike Court Zoom Lite 3 padel shoes, are men's shoes that stand out due to their classic design, combined with the most functional high-tech detailing. The sole of the shoes is made with a rubber base, which is characterised by its abrasion resistance, as well as by its ability to perform well on any type of playing surface.
Their finish has a geometric pattern that improves the traction for the player who decides to wear them. Therefore, this makes them ideal for those who have a playing style based on speed. Additionally, the toe of the shoe is reinforced with a leather finish, which protects the toes and prevents wear and tear.
The tongue and collar of the shoes have a padded finish, therefore, when the player puts them on, there is a feeling of softness and comfort. At the same time, the insole also provides the sole of the foot with the best feeling, as well as sufficient cushioning against constant impacts.
The upper part uses a combination of faux leather with fabric. This provides a great look and an elegant finish, which is also very resistant.