ADIDAS METALBONE 3.1 2022
SKU: 25653-P
Special Price
£169.95
Regular Price
£325.86
The Adidas Metalbone 3.1 padel racket personalises the game depending on the needs in each match thanks to the high level of adaptability of its materials and its innovative technology.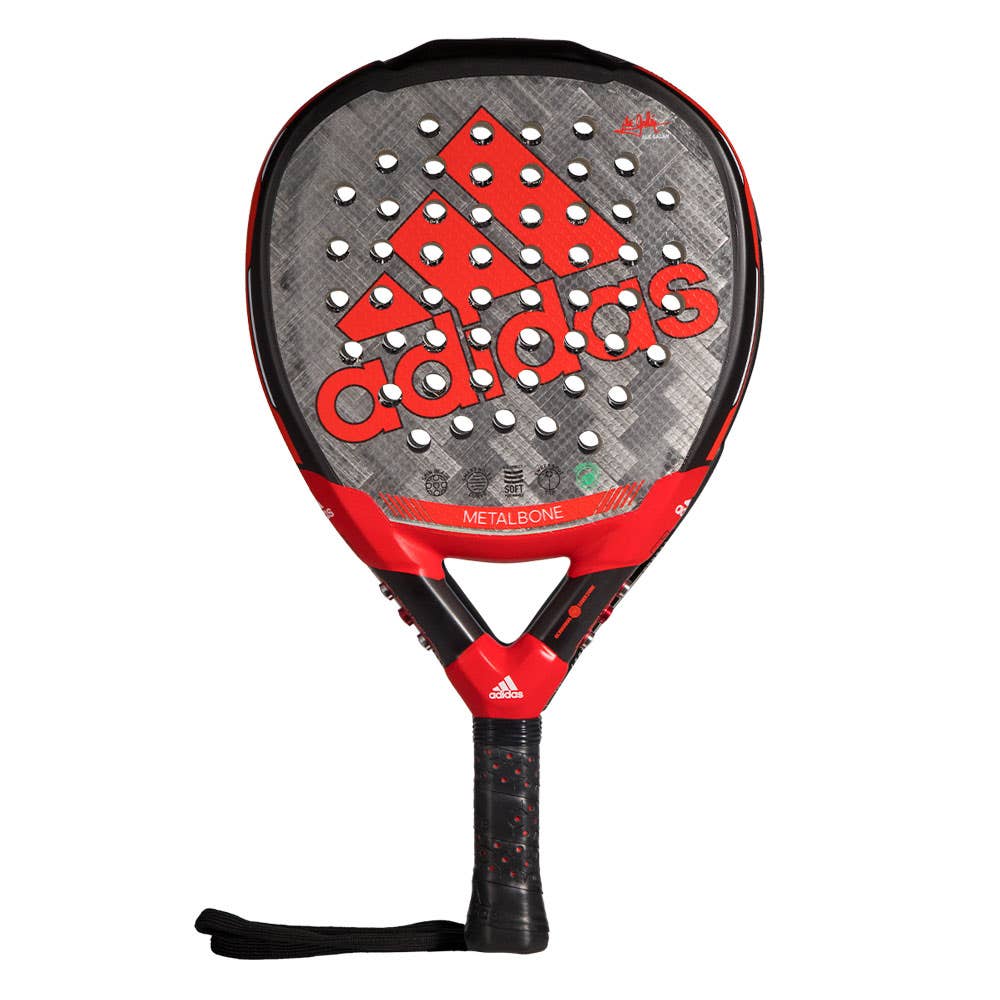 Why buy the Adidas Metalbone 3.1 padel racket?
The Adidas Metalbone 3.1 padel racket, endorsed by professional player Ale Galán, offers all the features expected of an accessory that improves power behind the user's shot, without giving up the firm footstep stability.
What type of player is the Adidas Metalbone 3.1 padel racket for?
This model is intended to improve the performance of advanced or professional players, with a particular emphasis on playing near the net.
Design and colours
This padel racket has a discreet design, with no flashy decorative elements, so as not to limit its use in combination with other sports equipment. The faces are printed on a grey background, on which the brand logo is superimposed in red. The heart and the frame use combinations of these colours, while the grip is dominated by a dark colour.
Technical characteristics of the Adidas Metalbone 3.1 padel racket
Its diamond-shaped frame, always offers a personalised balance thanks to the Weight & Balancetechnology.
Its weight ranges between 345 - 360 grams, to provide a lightweight model that the user will be able to handle without any issues.
Includes Carbon Aluminazed 2 TO 1 on the faces, an innovative fibre technology that reinforces the strength behind attack shots.
The frame incorporates an exclusive design, Octagonal Structure, which consists of eight custom edges to increase the rigidity of the entire racket.
Addition of Smart Holes Curve technology, a thoughtful optimisation system related to the positioning of the holes, to improve spin.
Level
Advanced / Competition
Players Collection
Alejandro Galán