SKU: 19106-P
Special Price
£91.95
Regular Price
£218.94
The Adidas Carbon Ctrl 2.0 padel racket offers total resistance to the most intense and constant use. The frame has an ideal toughness for a controlled playing style.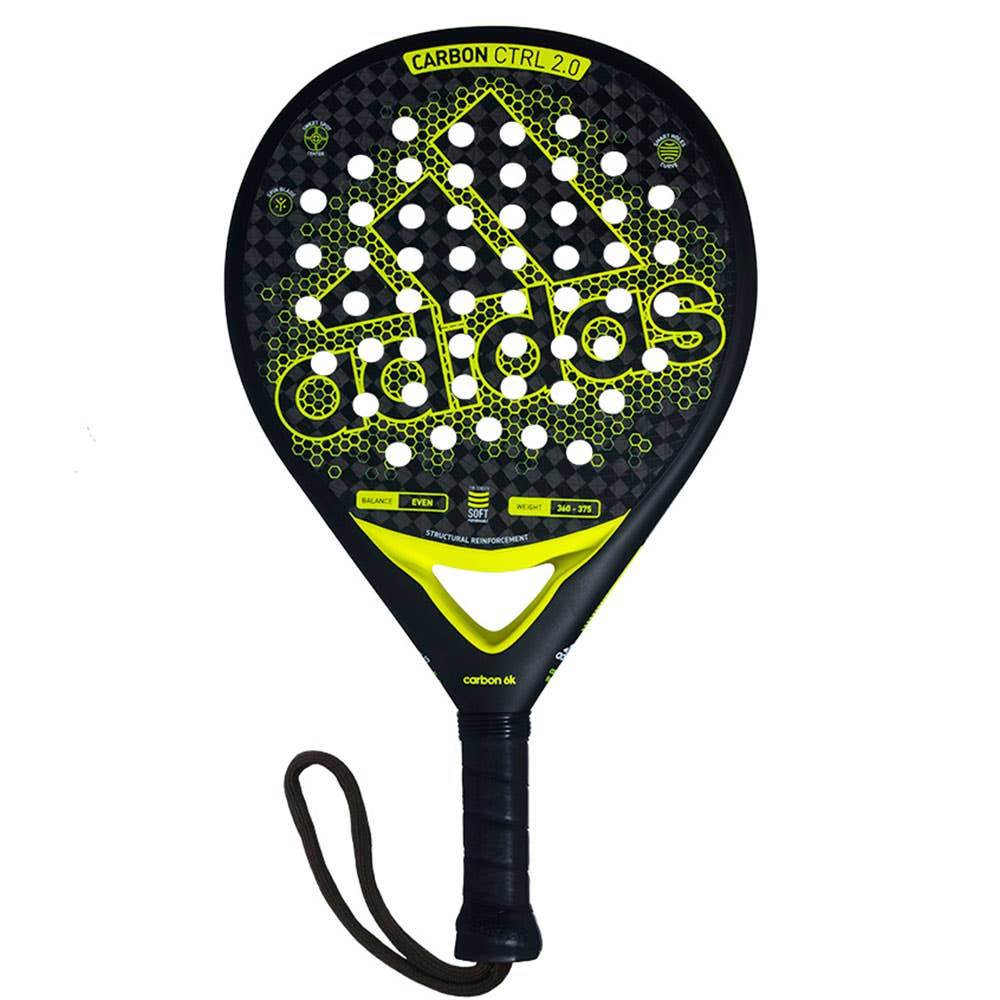 Why buy the Adidas Carbon Ctrl 2.0 padel racket?
It is a padel racket with a medium balance and great consistency, which favours controlled playing styles.
It has a very wide contact point, to facilitate the reach and return of the most forceful opponent attacks. Its multiple holes make it light and very manageable.
What type of player is the Adidas Carbon Ctrl 2.0 padel racket for?
It is for advanced adult padel players who require a solid racket, which favours very accurate tray shots and volleys.
Design and colours
It has a round shape. The frame and faces are matte black. The heart and the textured surface of the faces are fluorescent green. The classic Adidas three-stripe logo appears in the middle of the faces, with a slight slant. It has large black lettering, with fluorescent green profiles.
Technical characteristics of the Adidas Carbon Ctrl 2.0 padel racket
The frame is made of ultra-solid carbon, especially resistant to the most intense and frequent use.
The faces have a textured finish, which combines net structures and favours optimal ball contact.
The core is made of EVA soft performance rubber, to offer a soft touch and favour powerful and accurate overhead shots.
The finish features the Smart Holes Curve system, to achieve highly effective spin and lobs.
The handle features a very consistent vinyl overgrip and a slip-proof safety ring.
Level
Advanced / Competition