ADIDAS METALBONE HRD 2022
SKU: 25654-P
Special Price
€169.95
Regular Price
€380.00
The Adidas Metalbone HRD 2022 padel racket is a high-end model in a diamond shape that provides maximum power in each shot without neglecting control.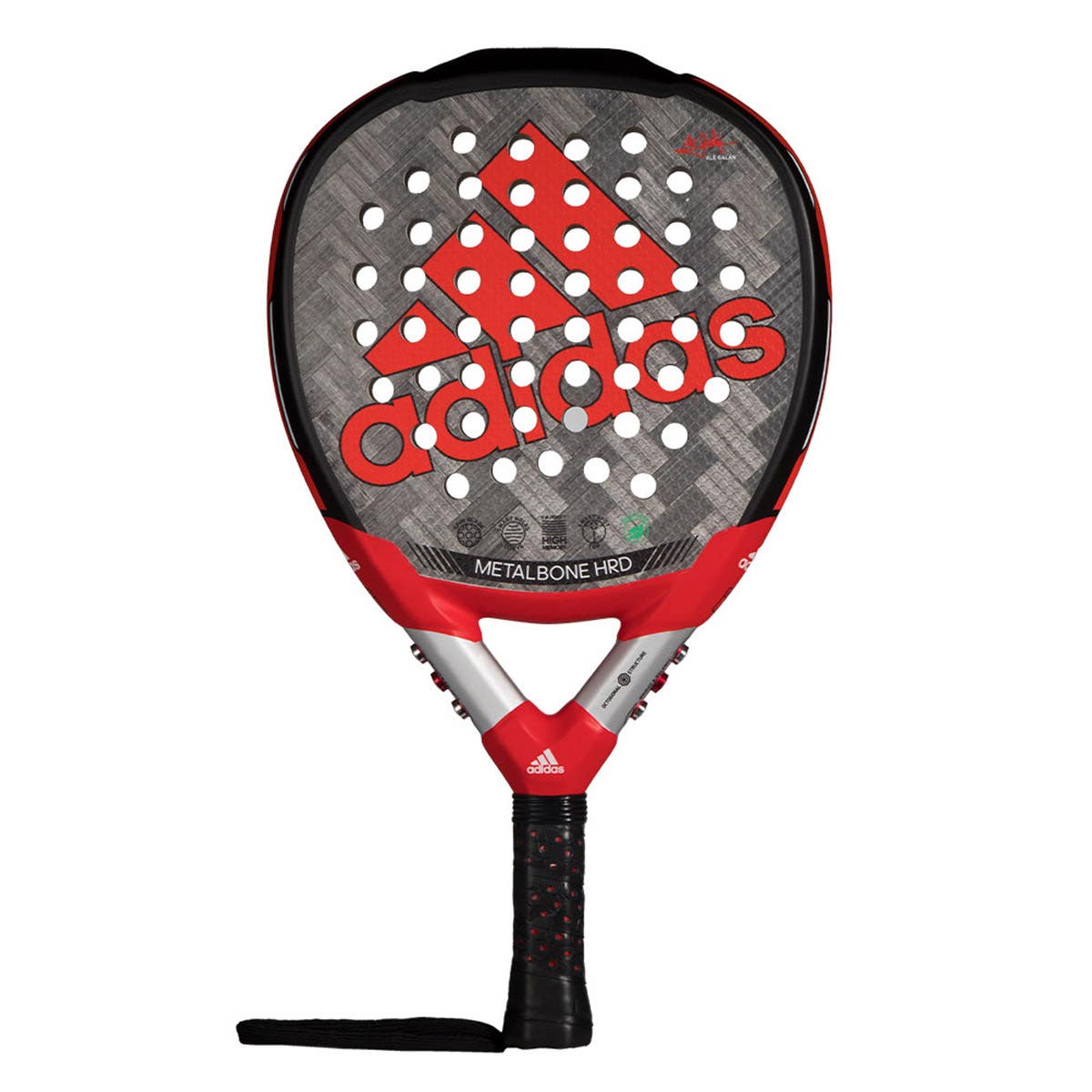 Why choose the Adidas Metalbone HRD 2022 padel racket?
With the Adidas Metalbone HRD 2022 padel racket, players with a more offensive style can reach their full potential. It is a demanding padel racket that requires a good physical condition to handle it. Once mastered, this padel racket offers the best features to develop a powerful style of play based on offensive shots. All the technologies and materials used to make this racket have been chosen with the aim of turning it into a true offensive weapon. Its High Memory rubber core with high hardness facilitates a resounding and quick shot. The aluminised carbon fibre face gives the racket great hitting power and remarkable resistance.
What type of player is the Adidas Metalbone HRD 2022 padel racket for?
It is a padel racket for very high-level or professional players with a marked offensive profile.
Design and colours
Vibrant design that radiates power and dynamism. The grip is black, while red and grey alternate on the heart. The grey colour dominates the face, on which the Adidas logo stands out in red.
Technical characteristics of the Adidas Metalbone HRD 2022 padel racket
High Balance, a diamond shape and a high contact point, elements aimed at favouring a match of power.
High density High Memory rubber core. Provides excellent hitting speed.
Face made with 2 to 1aluminised carbon.
The Spin Blade roughness on the surface of the face facilitates spin shots.
The octagonal structure of the frame, which distinguishes the Metalbone range, provides the racket with greater resistance.
Level
Advanced / Competition, Professional
Players Collection
Alejandro Galán