ADIDAS FIBER GLASS BLACK PADEL RACKET
SKU: 23538-P
Special Price
€89.95
Regular Price
€230.00
Go to your padel matches with the Adidas Fiberglass Black racket and its exclusive round mold design, low balance, and wide contact point for an advanced level of play.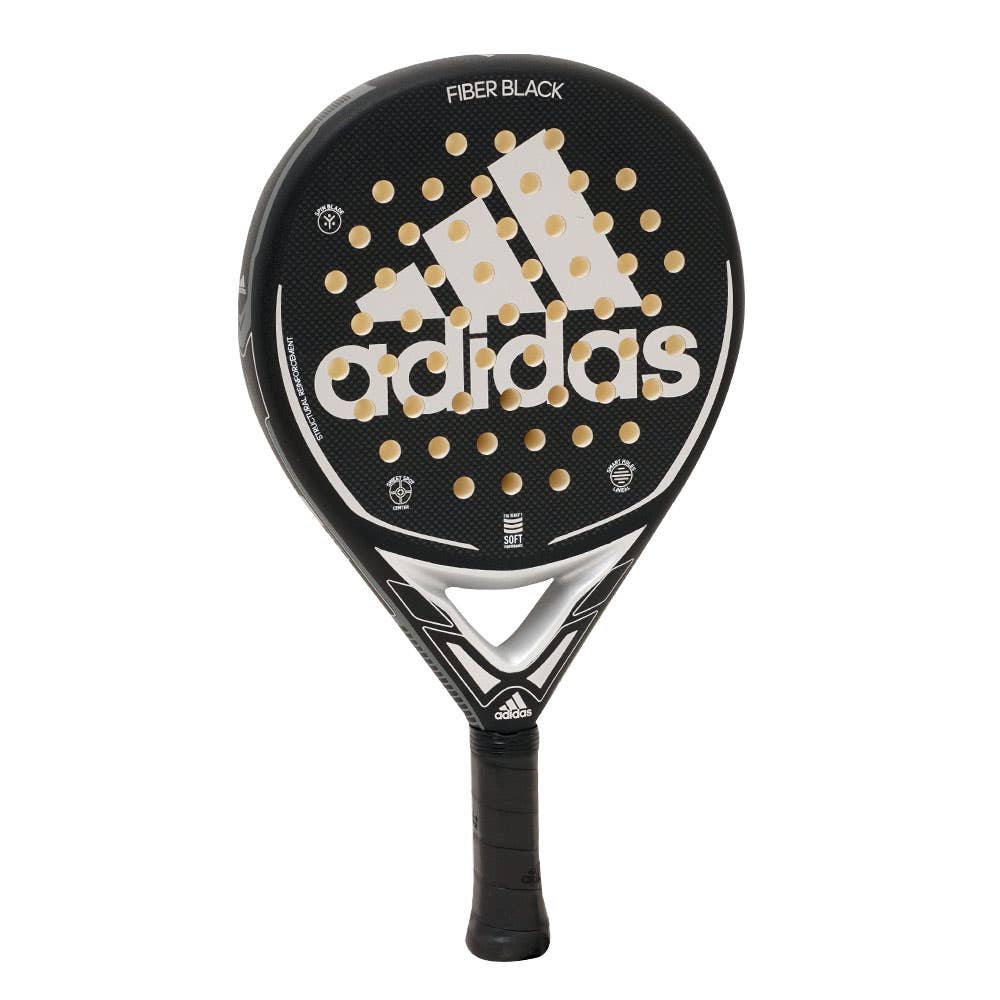 Why will you like the new ADIDAS FIBER GLASS BLACK padel racket?
This is a new Adidas Fiberglass Black padel racket design, made with excellent materials and great technologies that allow you to develop and control games. In addition, it has Smart Holes Lineal technology which helps to strengthen the surface, making handling the racket more comfortable.
Level of the ADIDAS FIBER GLASS BLACK padel racket
It is the perfect Adidas racket for professional and amateur players who perform advanced level shots and movements during tournaments. Made with a round mold, a low balance, and a wide contact point. The structure's reinforcement shows its resistance to movements, making it stronger with every impact.
Adidas FIBER GLASS BLACK padel racket design
Made with Smart Holes Linear technology on the faces that strengthens them and provides Adidas rackets with a higher level of resistance and durability. It has a sandpaper-like matte finish for a better look.
Its core is made of low-density EVA Soft Performance rubber, which allows for a better fit when releasing the ball and improves the player's performance throughout the day. A great piece of equipment that allows the player to enjoy the match more.
Technical characteristics
Weight: 360-375 g
Balance: Even (265 mm)
Frequency: Standard
Length: 455 mm
Surface: 488 cm2
Level
Advanced / Competition