SKU: 32304-P
Special Price
€189.95
Regular Price
€349.95
The new Adipower 3.2 is a racket designed for professional players looking for the best performance, rigidity and, therefore, power in their racket. You will only have to worry about winning.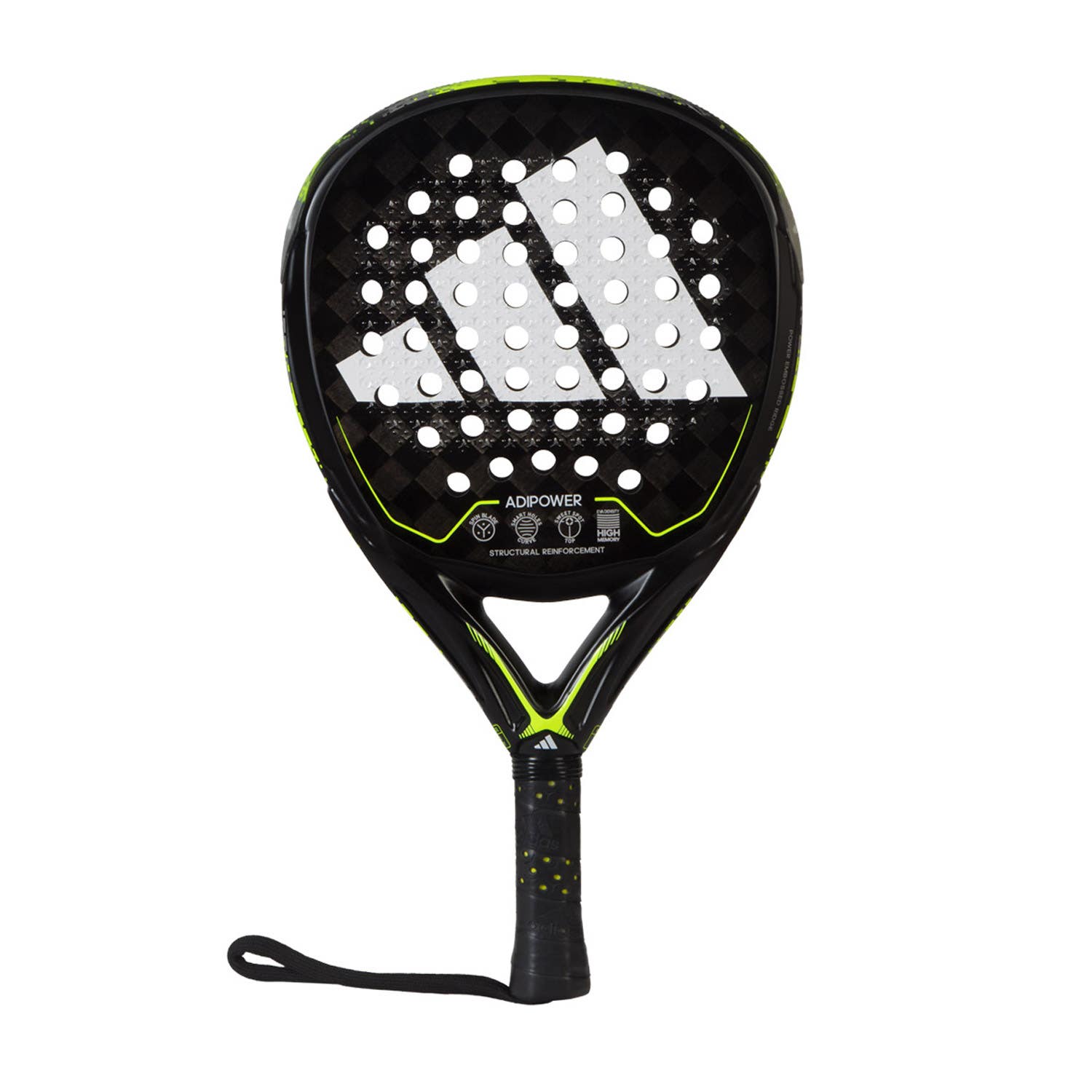 The new version of the Adidas Adipower 3.2 racket has arrived
Pādel Nuestro brings to you, as part of the new 2023 collection, the latest and improved version of the Adidas Adipower racket.
With its oversized diamond shape, high balance and reduced contact point, it is an ideal racket for professional players who have a high technical level and who play regularly. Power is assured in the most aggressive shots.
It has everything you need if your game is more technical
The Adipower 3.2 racket has a high density thanks to the EVA High Memory rubber incorporated in its internal core, which allows the racket to recover more effectively, creating faster and more intense drive.
The 15K aluminised carbon fibre fabric on its surface helps the player to hit with more aggressiveness and speed. This Adidas model includes a frame that has been made with carbon, which will help you maximise energy in all your shots.
It is a power racket and, with it, you will be unbeatable
The Adipower 3.2 is an unlimited power racket, as it includes Dual Exoskeleton technology, which allows you to optimise the energy exerted thanks to the rigidity provided by the reinforcement in the frame and the core of the racket with double-height ribs.
It also has Structural Reinforcement technology, that is, it incorporates perimeter reinforcements with which it obtains great resistance to the high torsions that the racket may suffer.
And if what you are looking for is to achieve greater spin in each shot, the Adidas Adipower 3.2 adjusts perfectly to your needs because it incorporates Spin Blade technology, which will provide you with a better feel of the ball contact.
With the Adipower 3.2 racket you will be the king of the court.
Color
Black, White, Yellow
Level
Advanced / Competition