SKU: 24916-P
Special Price
£45.95
Regular Price
£154.54
The Red Bullpadel Sky racket is designed to provide greater control during the game. This padel racket is particularly recommended for beginners or those who are already at an intermediate level.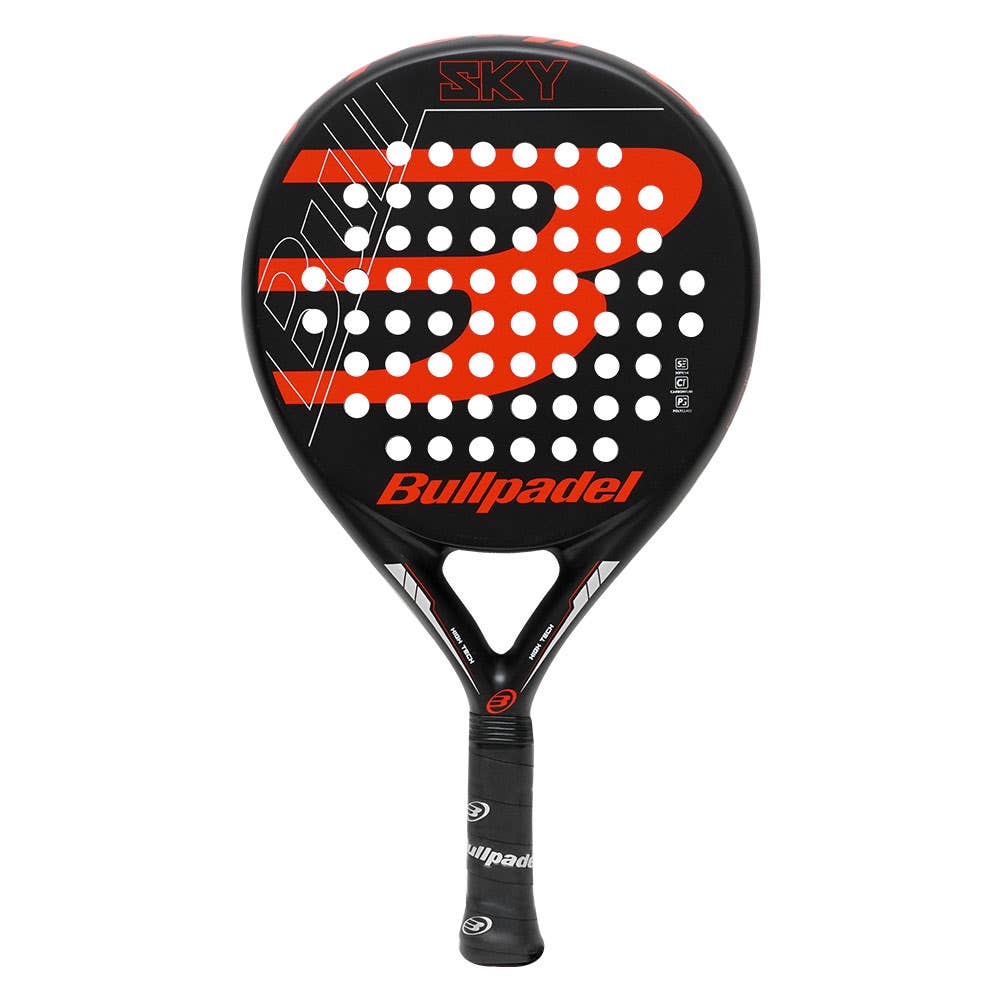 Why will you like the Red Bullpadel Sky padel racket?
The Red Bullpadel Sky racket is resistant and durable, and it stands out due to the fact it is lightweight, comfortable and very manageable. It is designed to achieve better control when hitting the ball during each padel game. Its lightweight helps you feel more comfortable when using it.
Who is the Red Bullpadel Sky padel racket for?
This racket is designed to meet the needs of beginners and intermediate players whose goal is to develop a controlled game.
Design and colours
As for its design, it has a smooth matte finish. The vibrant orange-red Bullpadel logo stands out against the classic black base paint.
Technical features of the Red Bullpadel Sky padel racket
Vibra Drive system, which reduces the number of vibrations generated by the ball when it hits the racket.
XT Carbon in part of its frame. This makes it more rigid and resistant, in addition to considerably reducing its weight.
Nerve System improves control of volleys and powerful shots in general, in addition to reducing weight.
Hack in the heart of the padel racket to improve control of off-centre shots and maintain weight distribution.
Fiber glass Polyglass, which provides both a more resistant and flexible racket, to excel in all movements.
Level
Beginners / Intermediate