LOTTO MIRAGE 100 SPD WHITE BLUE 210732 7FG

SKU: C-24508-P
As low as
€69.95
Regular Price
€150.00
Excellent performance shoes that will offer you the performance you need on the court.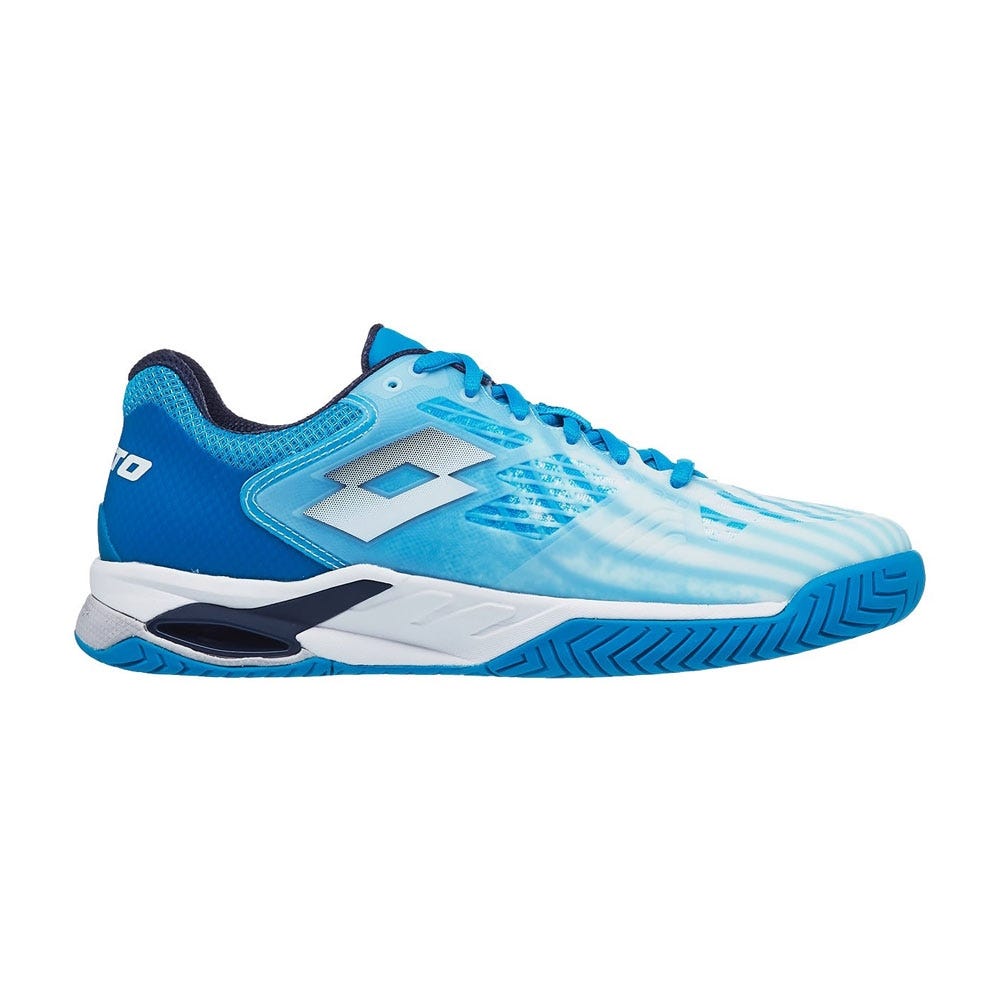 LOTTO MIRAGE 100 SPD WHITE BLUE, GREAT RESPONSIVENESS
The Lotto Mirage 100 Speed padel shoes for men in blue color are designed for the most demanding players. They offer speed, lightness and speed in the game. Made with materials that guarantee excellent resistance to wear and abrasion.
Type of runner
These shoes are aimed atprofessional players looking for a high performance shoe for fast and light footsteps. Get the best results with these shoes.
Features and technologies
The upper is composed of Kurim mesh fabric and a multilayer for breathability, stability and durability. The EVA midsole with spatial support increases foot strike stability, plus Enerturn technology, a cushioning system that gives power to your stride and allows for greater energy return. The herringbone sole with 90º geometry provides greater stability and helps with sudden changes of direction.
These men's padel shoes with their design and technologies thought to give the best safety to your feet during use.
Design and colors
The design of this paddle sports an attractive blue color with white details and lotto logos all over the silhouette. A modern and attractive design that will make you stand out on the court. If you are a professional player and need some shoes to play padel at the height these are the ones you need.
Sole Type
Mixed / Allcourt